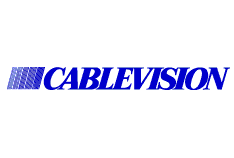 Verizon has petitioned the FCC to allow Cablevision and its Madison Square Garden network to provide Verizon with local sports programming in HD. According to the complaint, Cablevision has denied access to the high-definition versions of any of its regional sports programming.
Cablevision owns the high-definition rights to broadcasts of New York Knicks, New York Rangers, New York Islanders, New Jersey Devils and Buffalo Sabres games.
In other Cablevision news, the company has added content to its VOD (Video On Demand) library from eight new cable networks. Those networks include CNN, SyFy (formerly SciFi), A&E, The History Channel, Cartoon Network, Adult Swim, Boomerang and TruTV.
No word yet on whether content from those networks will also be available in HD. Please let us know if you see them in your guide.