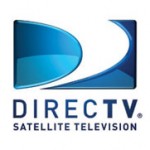 DirecTV has made an agreement with NBCU to provide the 2008 Beijing Olympic Games in both standard and high-definition (HD) through the satellite company's video-on-demand (VOD) service.
The agreement will allow DirecTV to provide customers with 10 VOD titles each week of the Olympic games which start on August 8 and end on August 24, 2008. NBCU will produce more than 500 titles from now until the end of the games.
To access the VOD titles customers must have have the DIRECTV Plus HD DVR or R22 DVR receiver. VOD content can be seen on channel 1008 or on channel 1000 which will show Gold winning highlights.
"Our robust On Demand offering for the 2008 Olympic Games is unprecedented and will provide our customers a unique way to access the exciting content from Beijing," said Bridget Baker, president, TV Networks Distribution, NBC Universal.