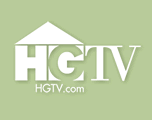 HGTV and Food Network, owned by Scripps Networks, will begin to simulcast standard-definition and high-definition broadcasts beginning March 31, 2008. The HD channels, HGTV-HD and Food Network-HD, have carried some programming since launching in 2006.
"We are moving from a wheel format to a full-blown simulcast… because of affiliate and viewer demand," said Hal Rosenberg, senior vice president, affiliate sales at Scripps Networks. HGTV-HD and Food Network-HD are available in a combined 25 million households. "We have agreements in place with every major affiliate," Rosenberg says.
In addition to HGTV and Food Network, Scripps Networks also owns DIY Network, Fine Living Network and country music network Great American Country (GAC).