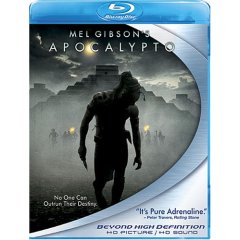 European HD VMD format, also called Versatile Multilayer Disc, is mainly printing Chinese, Indian, and now Eastern European films from Monolith. But what the United States shares with those countries and the HD VMD format are Mel Gibson films. Icon Film Distribution, operating in the Australian and New Zealand markets since 2002, made an agreement with HD VMD back in June.
Icon films are widely distributed in the U.S. with critically acclaimed films such as The Passion of The Christ, The Queen and the newly released Apocalypto.
Other Icon titles to be distributed on HD VMD include: Black Sheep, Butterfly Effect 1 & 2, Gosford Park, Miss Potter, The Descent, The Hitcher and We Were Soldiers.
HD VMD has also announced 5 free HD VMD discs with the purchase of an HD VMD player, which go for €179 (about $240). You can get the movies from their Monolith collection (which number about 450).