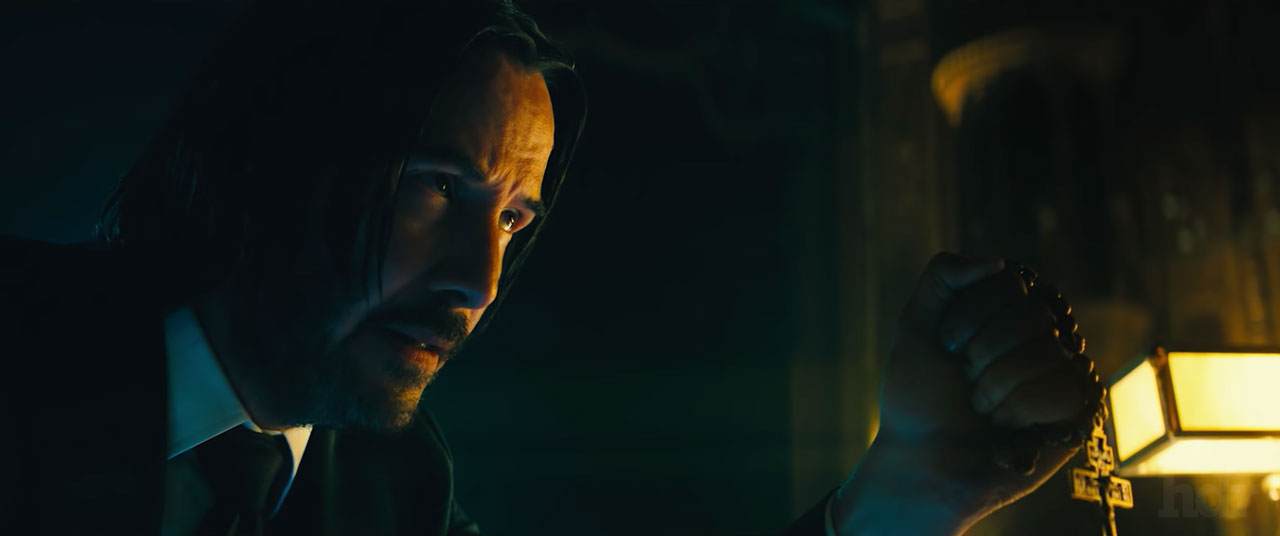 There's something about the John Wick films that's sticking with viewers. Could it be the high-octane action, hand-to-hand combat, or lure of an assassin's lifestyle that fans find appealing? Or, is it Keanu Reeves playing the Mach 1-driving, seemingly immortal anti-hero who will stop at no costs only to revenge the death of his dog?
Regardless, Summit is riding this wave for as long as it goes with a third-installment in the franchise titled "John Wick: Chapter 3 – Parabellum." And, this time the film is even more loaded with top actors as Oscar-winners Halle Berry and Anjelica Huston join the cast. Laurence Fishburne and Ian McShane also return to their roles as the Bowery King and Winston, respectively.
This new trailer features a rendition of "The Impossible Dream" written by Joe Darion and Mitchell Leigh, made popular by Frank Sinatra. It's a fitting song, as Wick has a price tag on his head that will bring every capable assassin to his doorstep.
"John Wick: Chapter 3 – Parabellum" is slated for release to theaters in the US on May 17, 2019