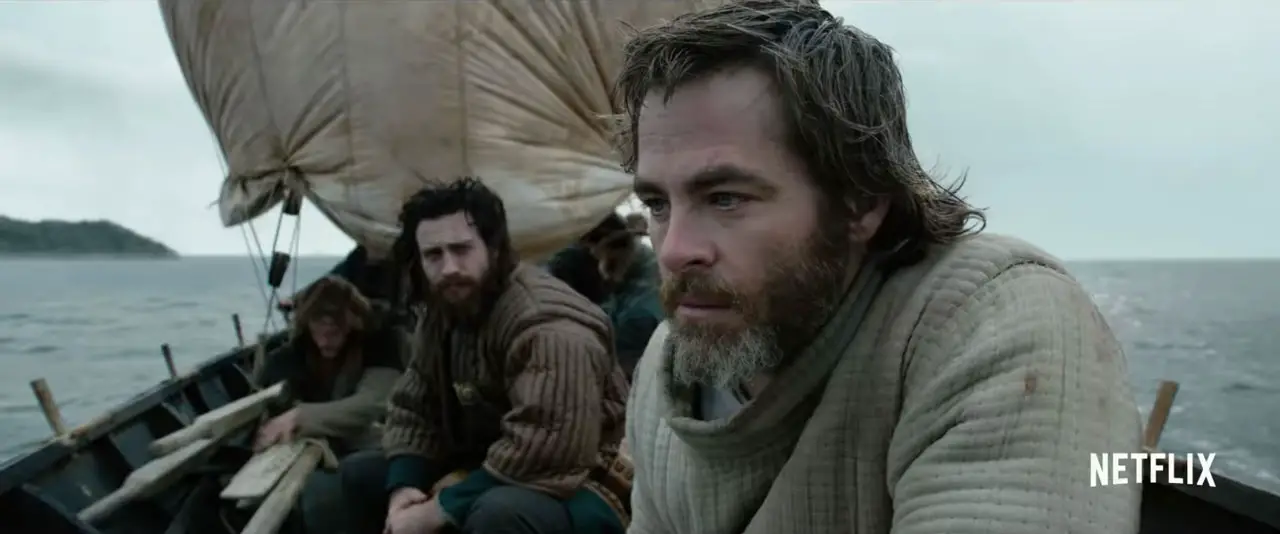 Netflix has released the first official trailer for Outlaw King starring Chris Pine (Star Trek) and Aaron Taylor-Johnson (Kick-Ass). The upcoming Netflix Original from Sigma Films and Anonymous Content tells the tale of Robert The Bruce who overcame great odds to become the king of Scotland in 1306.
Netflix ought to check the audio levels of their trailers before uploading though, as points in this video are severely distorted.
David Mackenzie is directing the film that he co-wrote with four other writers. You may already know Mackenzie as the director of 4x Oscar-nominated Hell or High Water (2016) which also stars Pine, and the odd sci-fi drama Perfect Sense (2011) starring Ewan McGregor and Eva Green.
Outlaw King hasn't been assigned a release date in the US yet, however, IMDB lists a premiere at the Toronto International Film Festival next month and a Nov. 9 release in Italy.
The film will likely be offered in 4k resolution on Netflix to subscribers with the Premium Ultra HD plan. HDR is also expected given the high budget of an estimated $120M.