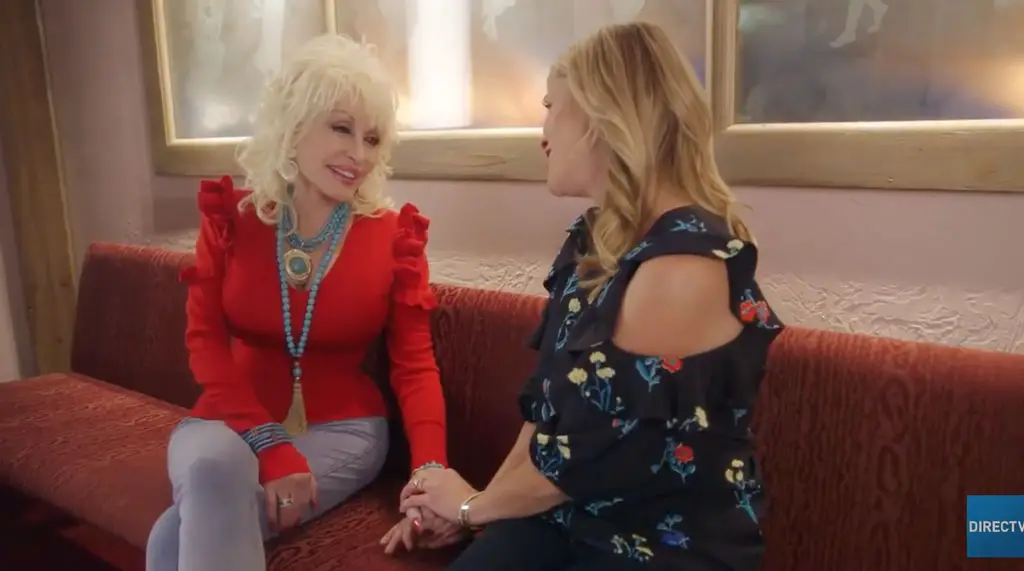 Reese Witherspoon has premiered her own talkshow on DirecTV today titled "Shine On with Reese." The show can be watched on her new network/media brand Hello Sunshine, which can be found On-Demand on DIRECTV Channel 1112 and AT&T U-Verse Channel 1530.
So far the season has premiered three episodes with celebrity guests that include Pink, Ava DuVernay, and Dolly Parton. And, upcoming guests include World Cup Champion Abby Wambach, acclaimed actress America Ferrera, and Spanx founder Sara Blakely. (See current episode list below.)
AT&T is offering viewing of the first episode free on their website and On Demand library.
"I am thrilled to have such like-minded creative collaborators at AT&T to help Hello Sunshine pursue our mission of elevating and showcasing the voices of women," said Witherspoon.
"Hello Sunshine is such a great example of [ensuring] underrepresented voices continue to get exposure on our platform so they can tell their story to as wide an audience as possible," said Valerie Vargas, AT&T SVP Advertising and Creative Services.
Shine On with Reese: Season 1
E103:  P!nk Airing On: 7/17/2018
E102:  Ava DuVernay Airing On: 7/17/2018
E101:  Dolly Parton Airing On: 7/17/2018