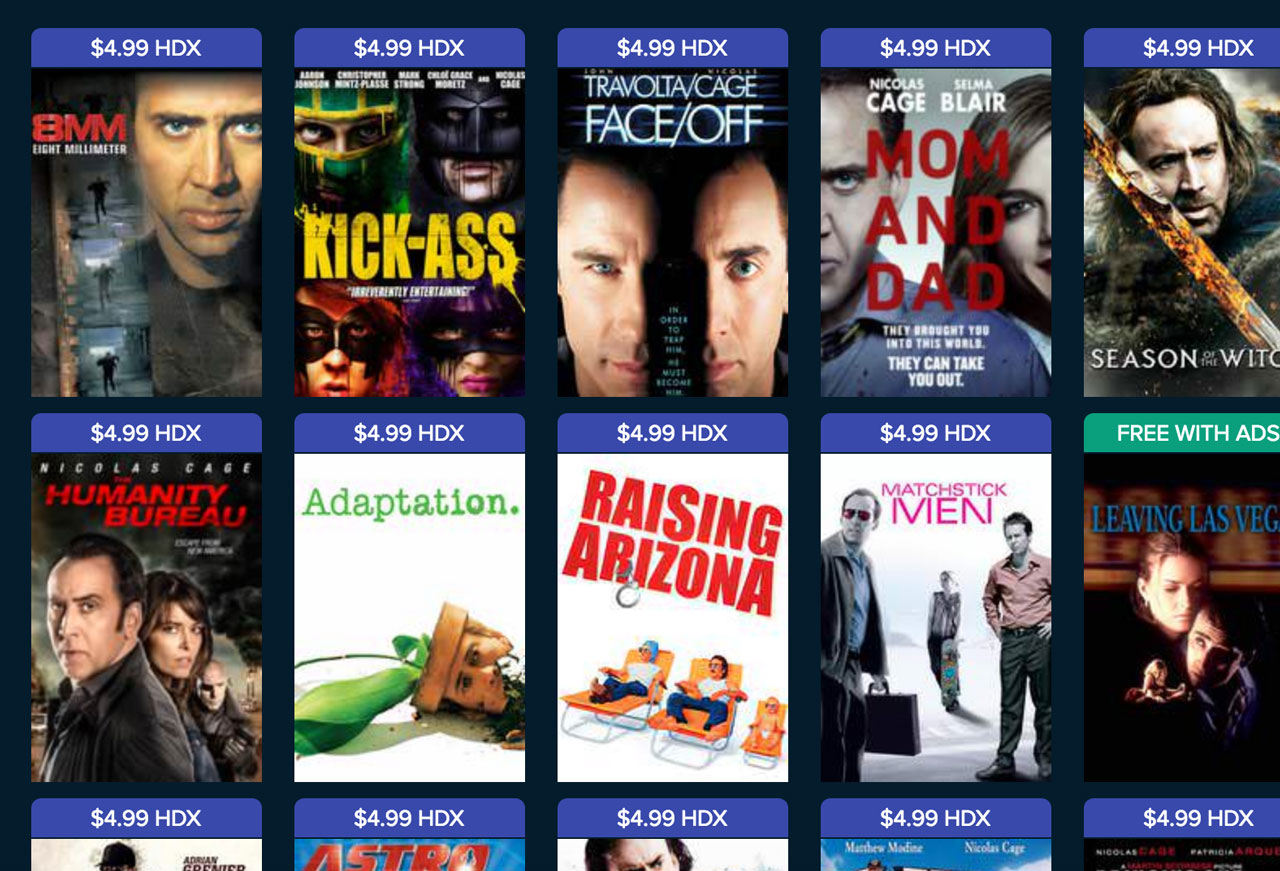 This weekend Walmart's Vudu movie service Vudu is selling their entire catalog of Nicolas Cage films for $4.99 each.
Just a few of the movies in the Cage archive include 8mm, Face/Off, Kick-Ass, Knowing, Raising Arizona, and Windtalkers.
In addition, Vudu is selling Oscar-nominated Adapation (Best Actor in a Leading Role) and Oscar-winner Leaving Las Vegas (Best Actor in a Leading Role) for $4.99, along with other award-worthy features such as City of Angels, Moonstruck, and Rumblefish.
They've also got the animated features he performed voiceovers for including Astro Boy and The Ant Bully,
Most of these titles are normally priced $14.99, so there's a lot of value to be found in this $5 sale.
Jump over to Vudu to see more.