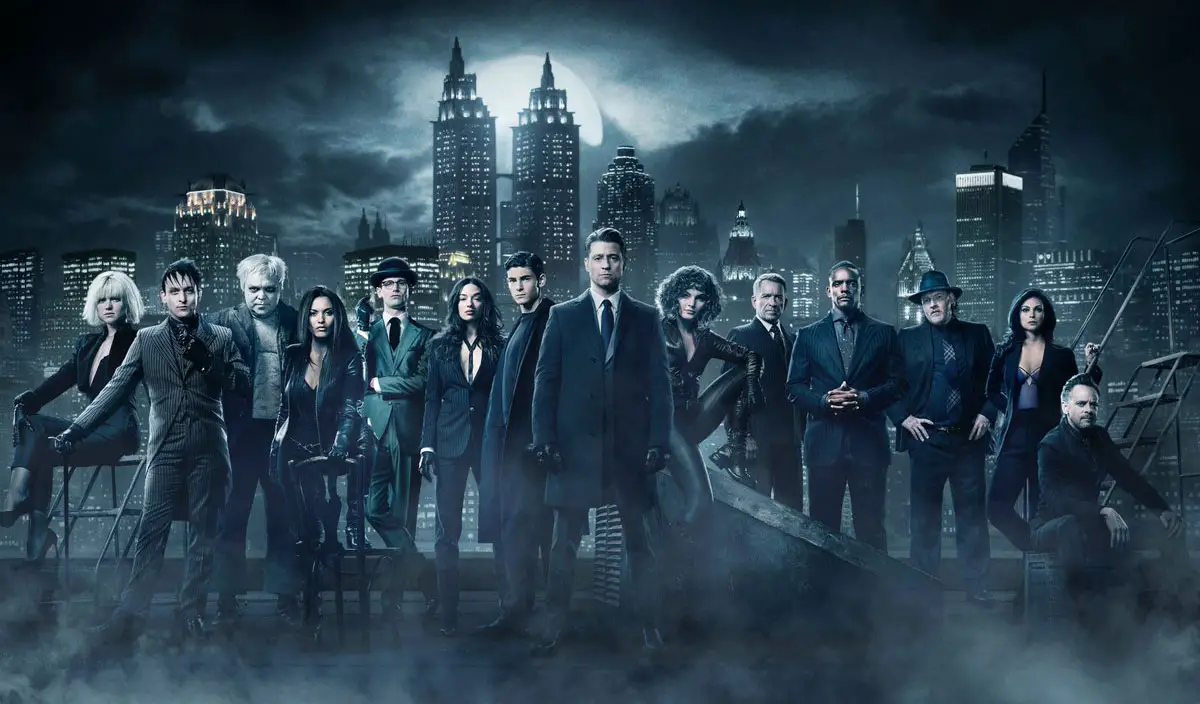 The DC Comics/Warner Bros. production Gotham will return to Fox for a fifth season, the studio revealed in a tweet today. The Primetime Emmy-winning series created by Bruno Heller premiered in 2014 and has since aired eighty episodes, with an expected twenty-two more which will be the series' final season.
According to sources, the final season will build up to Bruce Wayne's eventual transformation into the DC Comics hero Batman. Season 4's last episode, airing Thursday, May 17 is titled "A Dark Knight: No Man's Land," as are all the fourth season's titles.
Gotham stars David Mazouz as the young Bruce Wayne, Ben McKenzie as Jim Gordon, Donal Logue as Harvey Bullock, Chris Chalk as Lucius Fox, Cory Michael Smith as The Riddler, and Robin Lord Taylor as The Penguin.
It's OFFICIAL — #Gotham will return with Season 5! 🦇 pic.twitter.com/wgpGVxrZCi

— Gotham (@Gotham) May 14, 2018