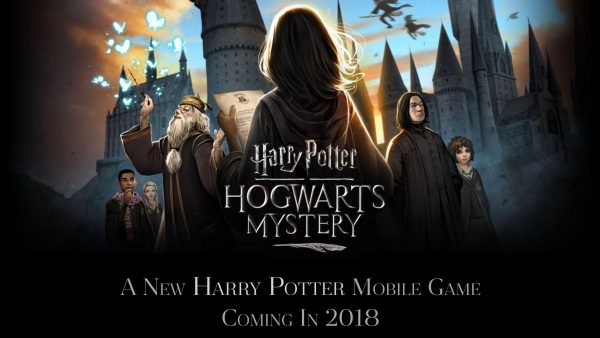 The Harry Potter: Hogwarts Mystery mobile game will be launching this month onn April 25th for iOS and Android mobile devices. The game is one of two scheduled to release this year and will feature voiceovers from actors in the actual film including Warwick Davis, Gemma Jones and Zoe Wanamaker, among others (see below for addtional actors).
The Jam City game takes place before Harry Potter's time, with the developer offering this description in their press release:
"The game takes place during the 1980's when Bill Weasley and Nymphadora Tonks were at Hogwarts, before Harry was born. Harry Potter: Hogwarts Mystery will be free and is slated for a spring 2018 release"
Voiceover actors include:
– Dame Maggie Smith (Professor McGonagall)
– Michael Gambon (Professor Dumbledore)
– Warwick Davis (Professor Flitwick)
– Sally Mortemore (Madam Irma Pince)
– Gemma Jones (Madam Pomfrey)
– Zoe Wanamaker (Madam Hooch)
Check out the teaser trailer below for Harry Potter: Hogwarts Mystery or jump over to the official website for the game.