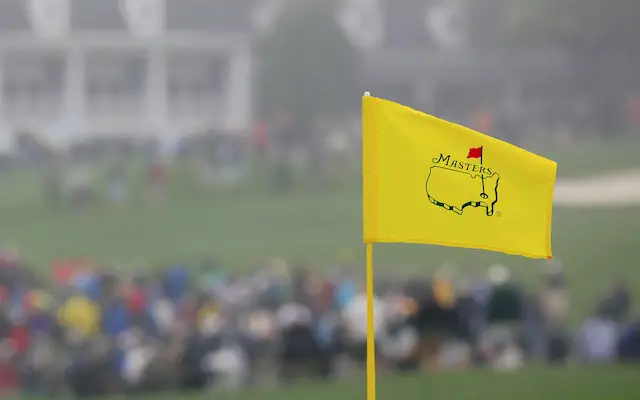 Coverage of the Masters Tournament starts this Thursday, April 5 at 2:00 PM Eastern Time. CBS and ESPN will be broadcasting the tournament from the Augusta National course in Augusta, Georgia (see specific days below), and live streaming coverage will be available on Masters.com as well as WatchESPN and CBS All Access (both of which need to be authenticated).
Watching in 4k? AT&T/DIRECTV will be providing select holes in Ultra HD resolution. DirecTV's coverage will also bring back the Mosaic Channel and Interactive Leader Board and Scorecard features.
With an $11M purse up for grabs, and Tiger Woods back in the game, the 2018 Masters Tournament is one the most anticipated in years. Woods is no longer the odds-on favorite to win the tournament, falling behind Rory Mcllroy, Dustin Johnson, Justin Thomas and Bubba Watson in Monday's top favorites. But just the fact Tiger is playing has driven ticket prices up.
Everyone who loves golf will surely be tuning in to at least part of the 2018 Masters Tournament. Here's when and where to watch over the next several days.
2018 Masters Schedule
April 2-3, Mon. – Tues.
PRACTICE ROUNDS
CBSSports.com
On the Range (Mon): 12-2pm
On the Range (Tue): 9-11am
April 4, Wednesday
PAR 3 CONTEST
CBSSports.com
On the Range: 9-11am
ESPN
3-5pm
April 5, Thursday
ROUND 1
CBSSports.com
On the Range: 8:30-10:30am
Featured Groups: 9:15am-7:30pm
Amen Corner: 10:45am-6pm
Holes 15 and 16: 11:45am-7pm
ESPN
3-7:30pm
CBS (Highlight Show)
11:30pm-11:45pm
April 6, Friday
ROUND 2
CBSSports.com
On the Range: 8:30-10:30am
Featured Groups: 9:15am-7:30pm
Amen Corner: 10:45am-6pm
Holes 15 and 16: 11:45am-7pm
ESPN
3-7:30pm
CBS (Highlight Show)
11:30pm-11:45pm
April 7, Saturday
ROUND 3
CBSSports.com
On the Range: 11am-1pm
Featured Groups: 11:10am-7pm
Amen Corner: 12:30-6pm
Holes 15 and 16: 1:30-6:30pm
CBS
3-7pm
April 8, Sunday
ROUND 4
CBSSports.com
On the Range: 11am-1pm
Featured Groups: 10:45am-7pm
Amen Corner: 12-6pm
Holes 15 and 16: 1-6:30pm
CBS
2-7pm
AT&T/DIRECTV 4K/HDR Coverage
– Thursday, April 5 and Friday, April 6: "Amen Corner," Holes 11, 12 and 13 from 10am-6pm ET (DIRECTV Channel 105), and Holes 15 and 16 from 11am-6:45pm ET (DIRECTV Channel 106)
– Saturday, April 7 and Sunday, April 8: "Amen Corner," Holes 11, 12 and 13 from 12pm-6pmET (DIRECTV Channel 105), and Holes 15 and 16 from 12:45pm-6:30pmET (DIRECTV Channel 106)