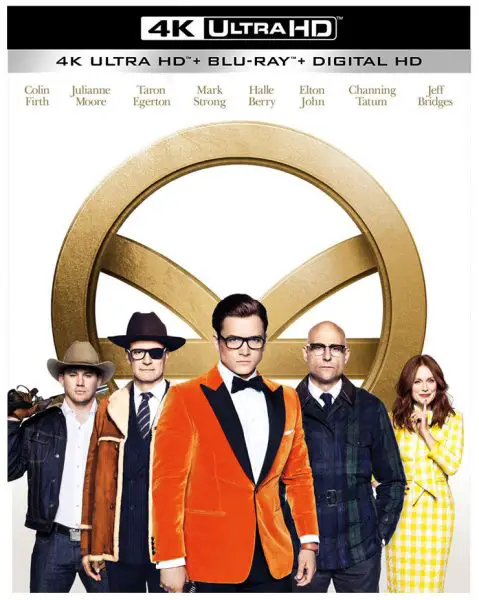 Kingsman: The Golden Circle just hit theaters nationwide, but is already available to pre-order on Blu-ray, Ultra HD Blu-ray, and DVD.
Amazon has got the Blu-ray edition priced at $19.99 and 4k Blu-ray priced $24.99.
Best Buy has also listed exclusive Steelbook editions for the Blu-ray and 4k Blu-ray release of Kingsman: The Golden Circle, priced at $24.99 and $29.99, respectively.
Target has an exclusive Blu-ray version priced $19.99 (the same as standard Blu-ray) in addition to the standard editions.
Kingsman: The Golden Circle can also be pre-ordered in Digital HD from several video services such as Amazon Video, iTunes and Vudu for $19.99.
We don't have details yet on audio formats, HDR specs, bonus material, or official artwork yet but will post as soon as we have more info.
Kingsman: The Golden Circle boasts an all-star cast including Taron Egerton, Colin Firth, Mark Strong, Gordon Alexander, Julianne Moore, Colin Firth, Halle Berry, Elton John, and Jeff Bridges among others.
This is the second film in the franchise based on the comic book series created by Mark Millar and Dave Gibbons.
[amazon_link asins='B07595NM5H,B075B61CKP,B075B3B135′ template='ProductGrid' store='API-user-hdr' marketplace='US' link_id='69c0a147-a927-11e7-a45e-95ef4e06b735′]