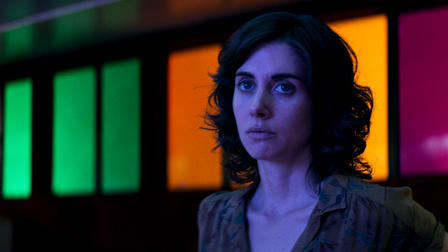 The latest Netflix app update for Apple iOS devices includes support for High Dynamic Range (HDR) content, a fairly new technology on mobile devices such as tablets and phones. The improved color specification is available on the iPad Pro 10.5″, 12.9″ models, iPhone 8 and iPhone 8 Plus, and the iPhone X.
The latest Netflix app update also adds support for iOS 11.
Netflix has a large library of 4k titles that feature HDR including Glow (pictured above), the Marvel/Netflix Original Series, and Okja among others. And, although the Mobile HDR Premium specifications don't specify video resolution must be 4k, you should see a difference in color depth that has been increased to 10-bits with HDR.
Other mobile devices that support HDR include the LG G6, Sony Xperia XZ and Xperia XZ Premium, and Samsung Galaxy Note 8 among several others. Here's a longer list of other mobile devices that support HDR.
To view HDR content on iOS devices subscribers must be enrolled in the Netflix Premium plan that costs $11.99 per month and allows up to 4 screens viewing at once.