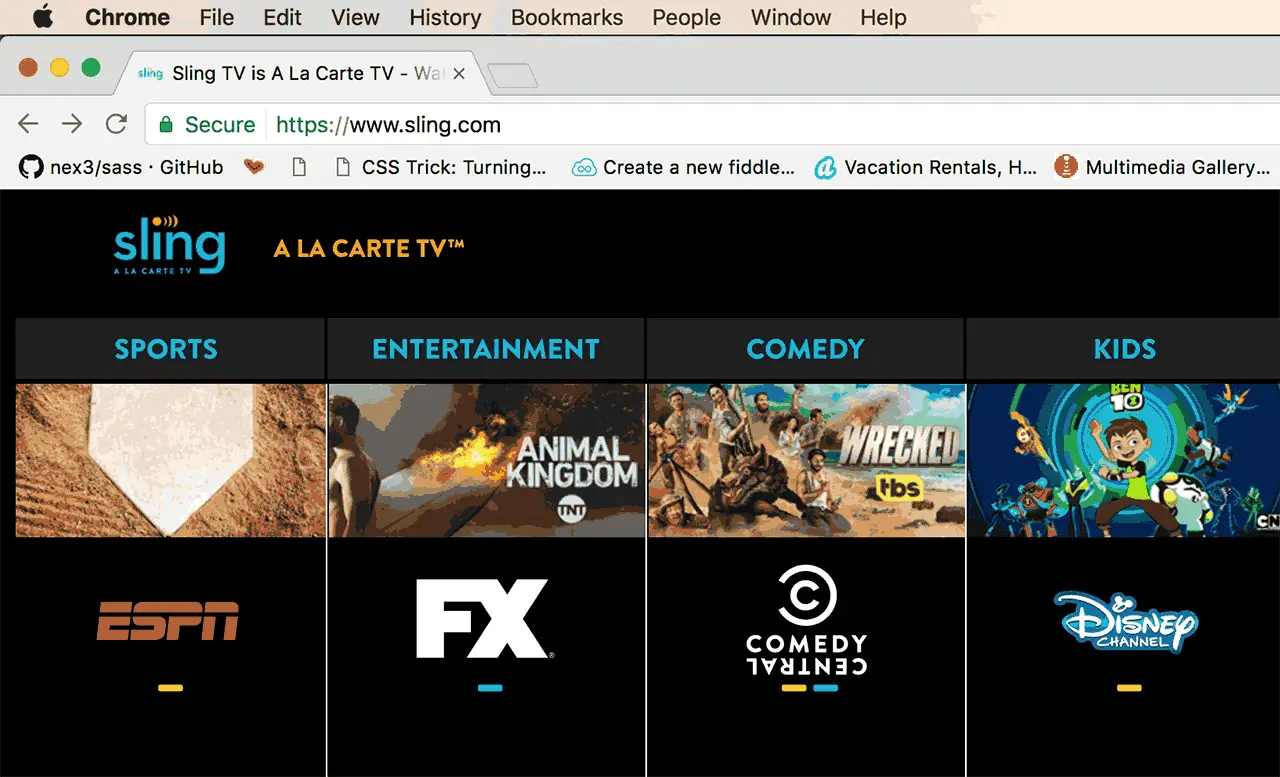 Sling has launched a new in-browser media player for Google Chrome that doesn't require an app, plug-in or soon-to-be-extinct Flash application. The player works in the latest versions of Chrome for Windows and Mac PCs, and watching content is as easy as signing into your account on Sling.com.
The Chrome player lets subscribers stream live and on-demand television within the browser, and includes features like "My TV," "On Now", and the "Continue Watching" ribbon. Customers can also access account settings and parental controls. As the Chrome player is in beta mode, Sling promises more functions will launch soon like DVR playback and a grid guide.
"The Sling TV experience on Google Chrome is not only fast, intuitive and incredibly simple to use, it also gives customers the added benefit of seamlessly starting live and on-demand television with a click of their mouse," said Jimshade Chaudhari, VP of product management Sling TV.
Sling recently added Weather Nation and Showtime Family Zone to their lineup of streaming channels.