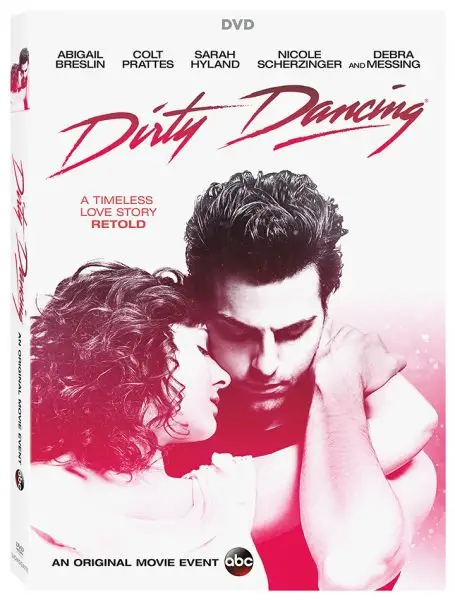 Lionsgate's re-imagining of the 1987 hit movie Dirty Dancing just premiered on ABC May 24th, and already the TV movie has been announced for release on DVD and Digital HD (a Blu-ray edition is not likely at this time). The 3-hour production will hit stores and streaming video services on Tuesday, June 27.
Dirty Dancing (2017) features Oscar-nominated Abigail Breslin as Baby Houseman, and Colt Prattes as Johnny Castle.
Also starring in the movie are Emmy Award-winning Debra Messing, Modern Family's Sarah Hyland, Golden Globe-winner Katey Sagal, Grammy-nominated Nicole Scherzinger, and famed Star Wars actor Billy Dee Williams.
ABC's Dirty Dancing will be available on DVD for the suggested retail price of $19.98.
DVD/DIGITAL HD SPECIAL FEATURES
* "Dirty Dancing: The Legacy Lives On" Featurette
* "Dirty Dancing: Don't Step on the 1, Start on the 2" Featurette