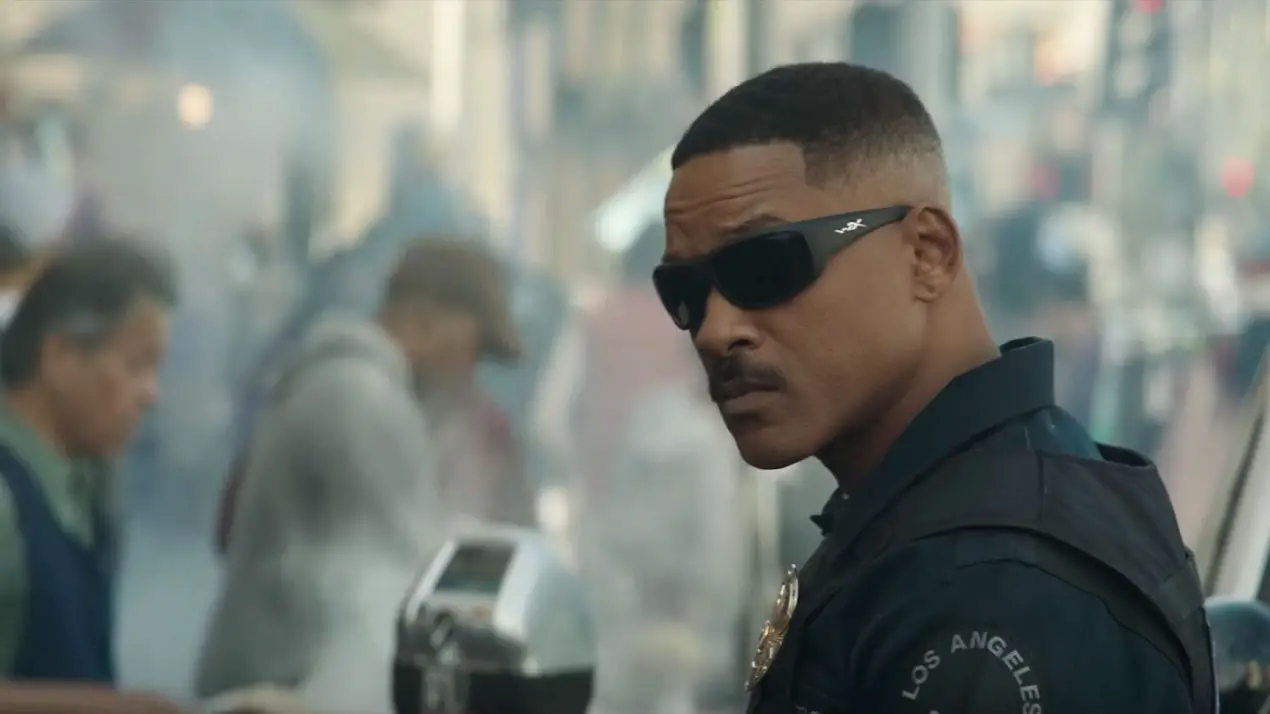 During the 89th Academy Awards event last night Netflix aired a teaser trailer for their upcoming Original Film Bright starring Will Smith. If you happened to miss it, the company just uploaded the trailer to YouTube for worldwide viewing.
At first glance one might have thought it was a Suicide Squad trailer given the editing and set design, which might have been expected given the film is being directed by by David Ayer.
But Smith doesn't play a technologically advanced assassin in Bright. Instead, he's a cop named Scott Ward who discovers orcs, fairies and elves have been living among humans. He partners with an orc to find a weapon with devastating power.
The upcoming film also stars Joel Edgerton (The Great Gatsby) and Noomi Rapace (The Girl with the Dragon Tattoo), and was written by Max Landis (Chronicle).
Bright is a long way from releasing to Netflix, however, as it's slated for December 2017 with no exact day given.
From Netflix:
Set in an alternate present-day where humans, orcs, elves, and fairies have been co-existing since the beginning of time. Bright is genre-bending action movie that follows two cops from very different backgrounds. Ward (Will Smith) and Jakoby (Joel Edgerton), embark on a routine patrol night and encounter a darkness that will ultimately alter the future and their world as they know it.