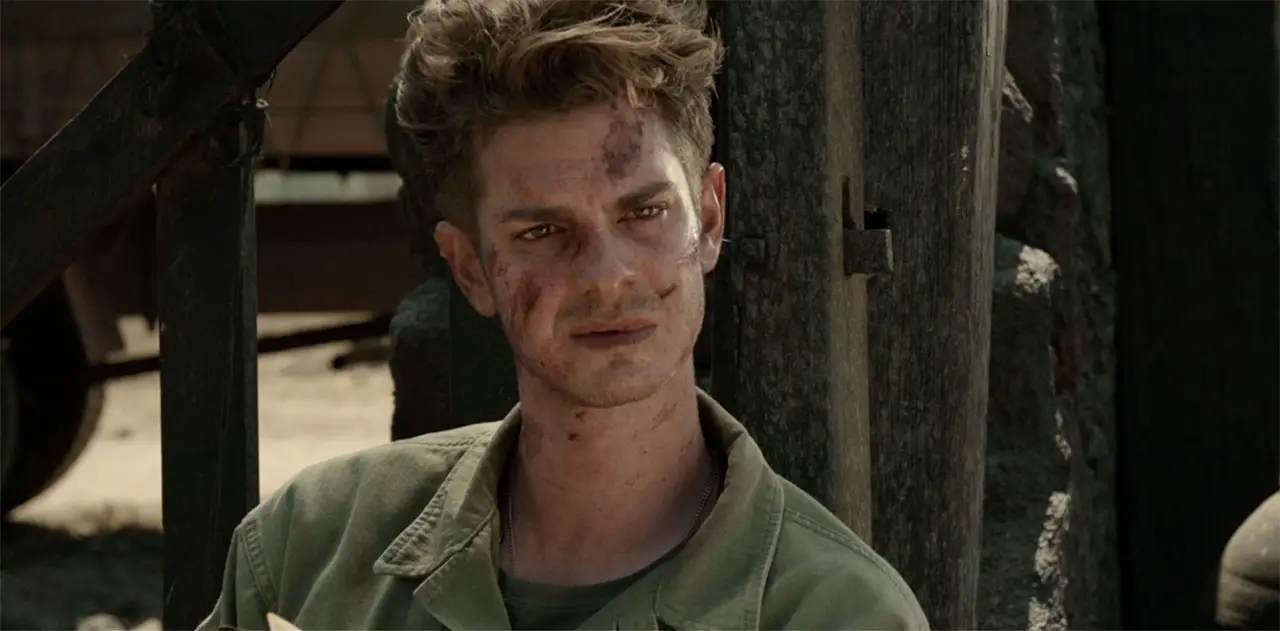 Mel Gibson's Oscar-nominated film Hacksaw Ridge will be available on Blu-ray Disc, 4k Blu-ray, and DVD on February 21st, but those of you anxiously awaiting the home media release of this movie can get it early in Digital HD on February 7th.
Amazon Video, Apple iTunes, Google Play and Vudu are all taking pre-orders of Hacksaw Ridge for $14.99. iTunes Extras includes some bonus content such as behind-the-scenes footage with cast and crew, but doesn't appear to have as much supplemental material as the Blu-rays. (Here are more details about the Blu-ray Disc editions of the film.)
Furthermore, those of you who want the multiple formats provided with Blu-ray combo packs, or the 4k Ultra HD Blu-ray edition of the film, should wait for the disc release date.
Total run time of Hacksaw Ridge is two hours and nineteen minutes. The Digital HD copy of the film is formatted in 1080p with an English Dolby Digital Plus 5.1 soundtrack.