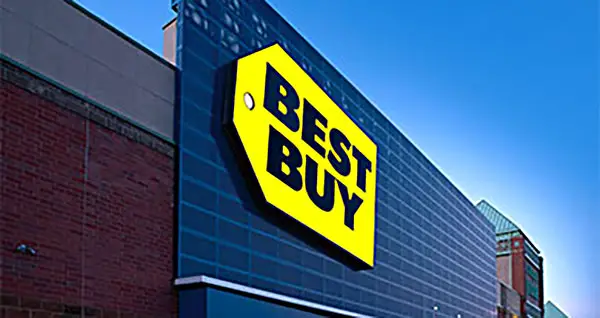 Best Buy is currently having a 50-hour sale that celebrates the 50th anniversary of the founding of the company in 1966. The sale began late Wednesday evening and will continue through Saturday, August 20th at 11:59 p.m. Central Time.
Among the deals spotted are savings on new Apple iPhones. Customers can get an iPhone 6s for $1 or an iPhone 6s Plus for $99 with a two-year activation on Sprint or Verizon Wireless. Alternatively, customers can get a $200 gift card with the purchase of an iPhone 6s or iPhone 6s Plus and activation with an AT&T Next plan.
MacBook Pro computers are being discounted by $150, and students will get an additional $150 off with Best Buy's Student Deals program.
In the TV department the company is dropping the price of a 65-inch Samsung 4K UHD TV by $400 (see store for details on model). And Beats Studio wireless on-ear headphones have been discounted $180.
In gaming, Best Buy is offering "Destiny" and your choice of two other select games free with purchase of the PlayStation 4 "Call of Duty" bundle (currently $349).
Best Buy currently has over 1,000 locations worldwide. The company opened their first store on August 22nd, 1966.