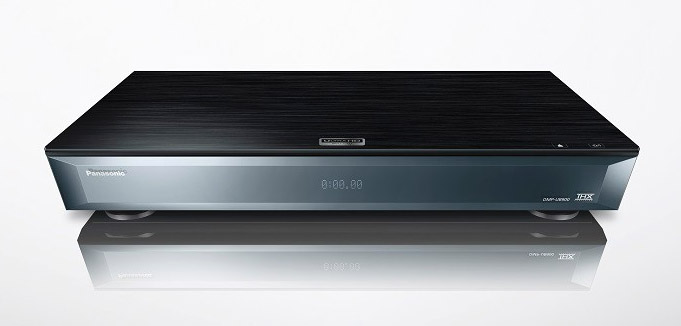 UK technology publications including WhatHiFi?, ExpertReviews and TechRadar have both given rave reviews to the Panasonic DMP-UB900, the company's first Ultra HD Blu-ray player and first to arrive in the United Kingdom.
At £599 ($875 US), the UB900 is priced much higher than Samsung's EUBD-K8500 that's been selling in the US for $399 since last February.
But the Panasonic model, as the reviewers point out, has impressive specifications that outdo those of Samsung's including THX Certification, twin HDMI ports separating audio and video for maximum quality, and support for high-resolution audio with 192kHZ/32-bit DAC.
Other features include 7.1 channel surround sound, a 4K High-Precision Chroma Processor, and HDR 10-bit color and BT.2020 wide color gamut profile.
What do the reviews say?
In their review of the UB900 WhatHiFi? says "every burst of flame is a thrilling event, and, "detail levels are astounding."
TechRadar also called the the detail and colour depth of theUB900 "stunning." And, in their review of San Andreas the publication called the imagery "a visual feast."
ExpertReviews suggests that for "those that want the very, very best UHD experience out there, the UB900 is the clear winner."
The Panasonic DMP-UB900 may be the flagship Ultra HD Blu-ray model at this point in time, but considering there are only two players in consumers hands that's not saying much.
However, video and audiophiles who take their specifications seriously may want to wait until the Panasonic UB900 arrives to stores in the US, especially given THX Certification and the particularly intriguing option to separate audio and video to twin HDMI outputs. (We still don't have a ship date for US stores, but hopefully earlier than Australia where the player is slated to arrive in September.)
Can't wait for a 4k BD player to Ultra HD? Those who want to experience true 4k content (not upscaled) can do so through services such as Netflix, Amazon Video, and Vudu. Read about how to stream 4k Ultra HD with HDR color enhancements.