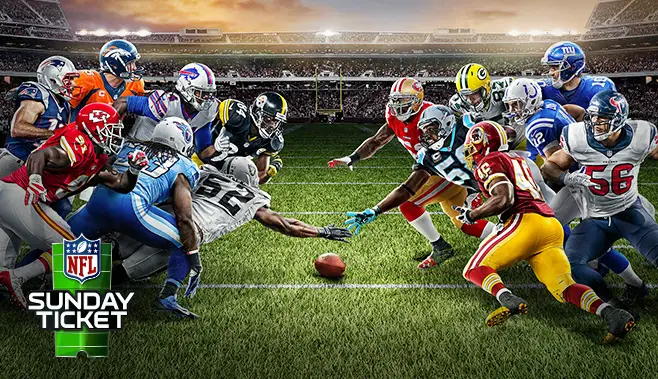 All DirecTV NFL SUNDAY TICKET subscribers will be able to live stream out-of-market games this season, AT&T announced late yesterday. This is great news for NFL SUNDAY TICKET customers because they won't have to upgrade to NFL SUNDAY TICKET MAX, an extended service that traditionally added about $50 to the NFL SUNDAY TICKET subscription rate.
To clarify the extended service, it means NFL SUNDAY TICKET subscribers can live-stream any out-of-market regular season game on Sundays to a second screen, whether they are at home or away from home. Second screens include smartphones, tablets, PCs, and other internet-connected devices.
"Streaming of NFL SUNDAY TICKET exploded last year— up 35%. This further proves customers want to watch their favorite team wherever they are," said David Christopher, chief marketing officer, AT&T Entertainment Group.
NFL SUNDAY TICKET also includes Game Mix channels (up to 8 live games on one screen), the RED ZONE CHANNEL, DIRECTV FANTASY ZONE Channel, and Player Tracker.