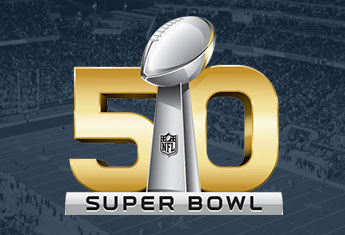 CBS announced their broadcast of the 50th Super Bowl was the most-watched television program in history. With 167.0 million viewers, the statistic includes anyone who watched the telecast for at least 6 minutes between 6:39 p.m. and 10:22 p.m. Eastern Time on Sunday, Feb. 7th.
CBS cited the statistic provided by Nielsen's Fast Total Audience Estimates, which does not take into account the network's multiple-platform access to the event through internet-connected devices.
This year was the first time CBS allowed live-streaming of the Super Bowl to devices such as Apple TV, Roku, and Amazon Fire TV via the CBS Sports App, although the network's coverage of the 2013 Super Bowl was available live via web browsers on CBSSports.com.
The 50th Super Bowl also streamed live on the Xbox One console, Android TVs by Sony, Sharp and Phillips with the CBS Sports App, as well as mobile devices for eligible Verizon Wireless customers with the NFL Mobile App.
Super Bowl 50 broke the previous record held by CBS's 2013 coverage of Super Bowl XLVII with 164.1 million viewers.