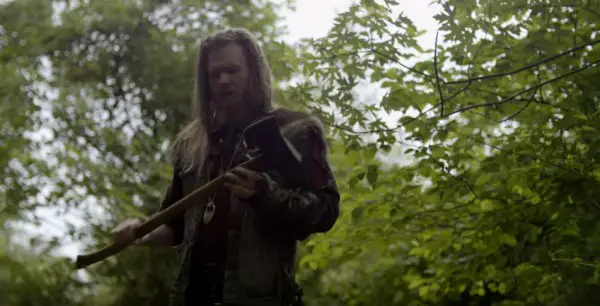 WGN America's premiere of their new TV drama "Outsiders" airs tonight, January 26th at 9 p.m. ET/PT, 8 p.m. CT. The series was created by Peter Mattei and revolves around an Appalachian family who live off the grid and outside the law. The show stars Danielle Brickman, Kyle Gallner, and Ed Heavey, and was executive produced by Peter Tolan and Paul Giamatti.
WGN America produces other original TV series such as "Underground," "Manhattan," and the fantasy/thriller "Salem" about witches living in 17th century Massachusetts. That series will premiere the first episode of its third season on Sunday, January 31st.
WGN America can be found on AT&T U-verse Channel 1180 (HD), DirecTV Channel 307 (HD/SD), Dish Network 239 (HD/SD), Verizon FiOS Channel 568 (HD), and most cable TV providers (check your local listings).
"A struggle for power and control set in the rugged and mysterious hills of Appalachia, "Outsiders" tells the story of the Farrell clan, a family of outsiders who've been in these parts since before anyone can remember. Living off the grid and above the law on their mountaintop homestead, they'll protect their world and defend their way of life using any means necessary." – WGN America