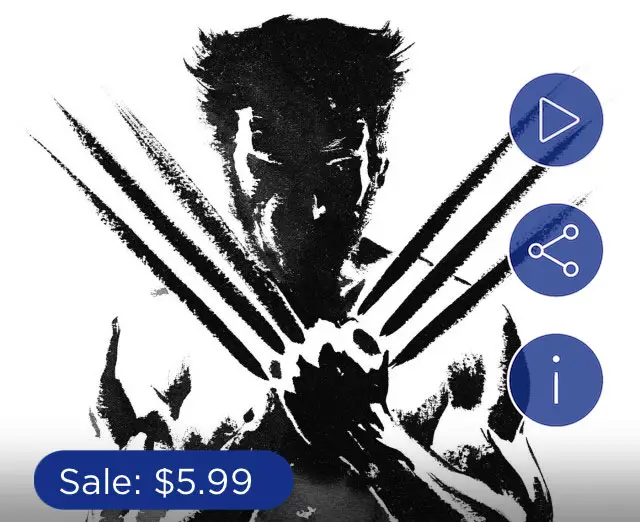 Today only, Marvel fans can purchase The Wolverine (Extended) in Digital HD from Apple iTunes for just $5.99. The unrated extended cut adds an extra 12 minutes to the film's original theatrical run time of two-hours and six minutes.
The purchase also includes iTunes Extras with behind-the-scenes footage, insights into the character's comic book background, a look at the historical relevance of Japan to Wolverine's history, and a scene from X-Men: days of Future Past.
The Full HD (1080p) The Wolverine (Extended) file from iTunes is a 5.54 GB download, while the slightly smaller 720p version is a 5.13 GB file that can can also be streamed from iTunes to save hard drive space. Audio is offered in Dolby 5.1 surround sound.
Keep in mind iTunes is running on Eastern Time, so Midnight ET today is when this daily deal expires.
In the past, Fox Digital Entertainment also offered daily digital deals on X-Men and X-Men: Days of Future Past, selling for $3.99 and $4.99, respectively.
[Note: this deal has expired, but here are some other featured deals.]