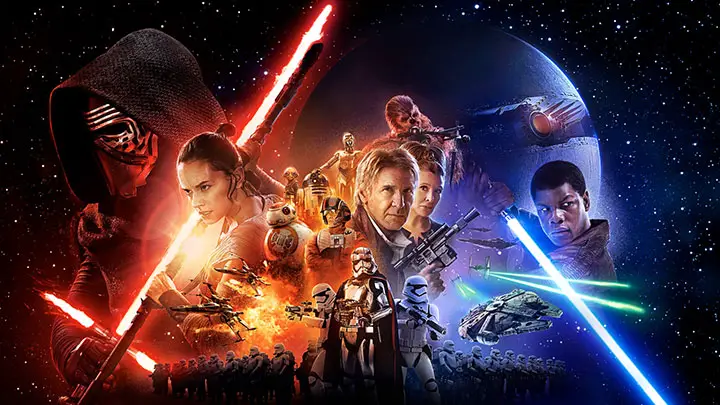 It's no surprise digital video services are already taking pre-orders for Star Wars: The Force Awakens even as the film continues to sell out in theaters. But what was unexpected is Sony offering a pre-order of the movie in Digital HD for just $14.99 at the PlayStation Store.
The price reflects a 25% discount off the list price of $19.99 that most other services are selling it for including Amazon Video, Apple iTunes, and Google Play.
$19.99 will most likely be the standard price for 'The Force Awakens' in Digital HD when the film releases to home media sometime next year, so saving $5 right now might be worth it. But Sony is also sweetening the deal with some additional incentives.
Those who purchase Star Wars: The Force Awakens get access to the bonus featurette tiled "Legacy" right away. The extra takes viewers behind the scenes to explore the Star Wars legacy with cast and crew. (The featurette debuted at Comic Con Experience Brazil.)
In addition, purchasing Star Wars: The Force Awakens at the PlayStation Store includes a free theme for PS3 or PS4 provided via a voucher code that's delivered within 5 to 7 days.
And, customers who pre-order Star Wars: The Force Awakens are automatically entered to win a Special Edition Star Wars PS4 bundle (ARV $399.99).
The SD version of 'The Force Awakens' at the Playstation Store is also currently selling for $14.99.