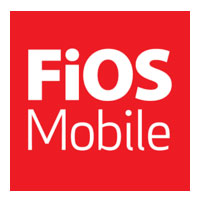 Verizon customers with Fios Quantum TV and Fios internet can now stream most of their DVR-recorded content to Android and iOS devices using the Fios Mobile App, the company announced today. The new feature has been rolling out since the start of November, but is now available all Fios TV markets.
In addition, those customers can also watch all live subscribed-to TV channels through the Fios Mobile App on mobile devices — although access is limited at this time to home networks.
The app also allows customers to access On-Demand titles, manage DVR recordings, set parental controls, and use mobile devices as remote controls for Fios TV.
The latest innovations of the Fios Mobile app are how today's consumers want to watch TV and view content," said Susan Retta, vice president of consumer marketing, Verizon.
Verizon's Fios Quantum TV allows customers to record up to 12 shows at the same time, with room for 200 hours of HD programming.