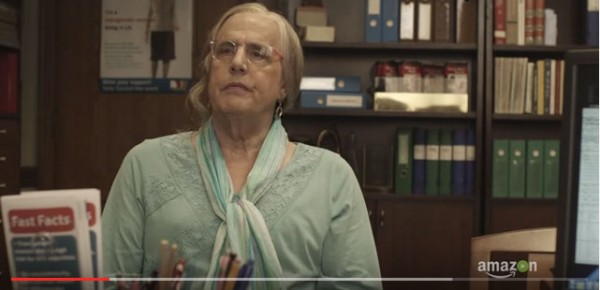 Amazon's 2-time Golden Globe-winning series Transparent will premiere its second season on Friday, December 11th. Amazon Prime members will be able to watch the entire series free-of-charge, while non-members can purchase episodes in HD for $2.99 each (SD $1.99).
Episode 1 titled "Kina Hora" is already available to Prime members. However, non-members are not yet able to purchase the episode. Check out the trailer for Season 2 below.
The second season will consist of ten episodes that run usually about 29-30 minutes each, and are available to stream in SD, HD, and 4k resolution.
Transparent stars Jeffrey Tambor, an Emmy winner for Outstanding Lead Actor in a Comedy Series. Gaby Hoffmann, Jay Duplass, and Amy Landecker also star in the show.
The series is one of the few TV shows available to stream in 4k resolution to Ultra HD TVs via the Amazon Video app or supporting media players such as Roku 4 and the latest Amazon Fire TV.
Amazon Prime members just got an additional benefit from subscribing, as a partnership with JetBlue now allows passengers to stream TV shows and movies during flights at no charge.