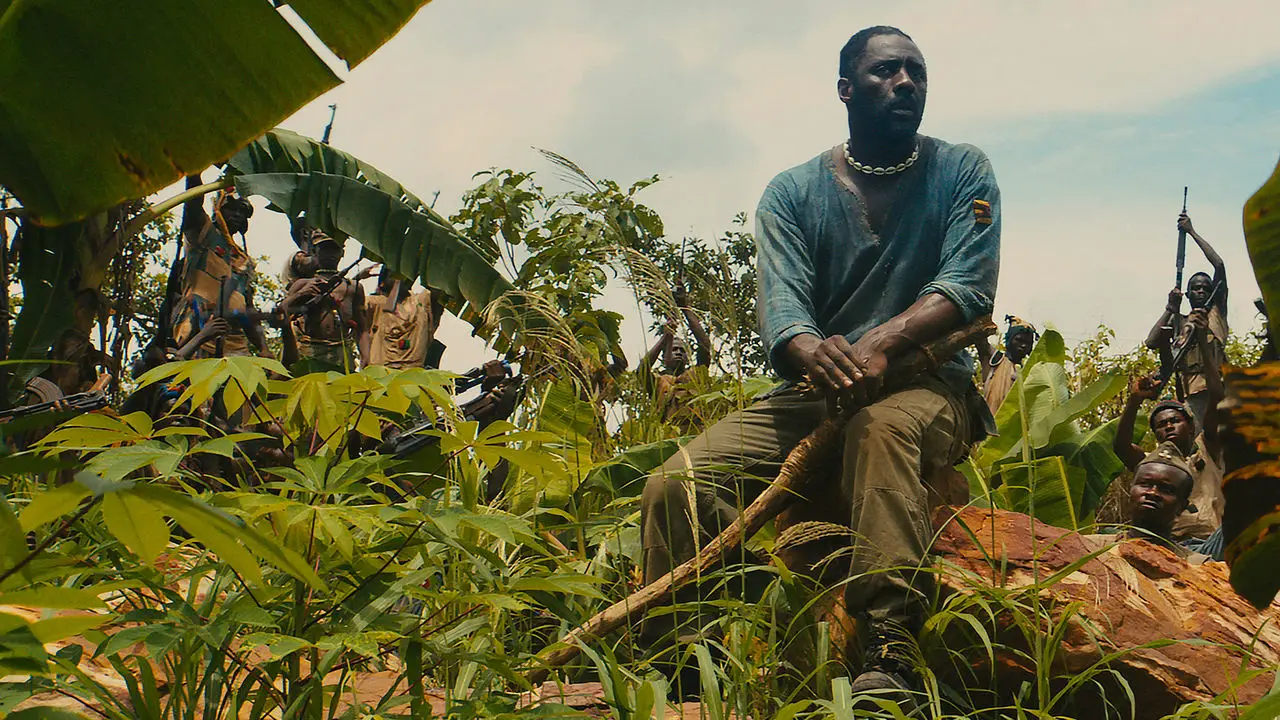 Netflix's original feature Beasts of No Nation has been released online and in select theaters, shedding a light on the tragedy of child soldiers through a fictional location in West Africa. The film stars Idris Elba (Pacific Rim, Prometheus), Ama K. Abebrese (The Cursed Ones), and new comer Abraham Attah.
Based on the novel by Uzodinma Iweala, Beasts of No Nation was created by Jane Eyre and Sin Nombre director Cary Joji Fukunaga who also headed the first season of HBO's True Detective.
The Netflix feature was made in Ghana with an estimated budget of $6 million, and is the SVOD provider's first fictional film in an industry that no longer follows the traditional template Hollywood studios built; movies are now released online and sometimes free with subscription plans; Blu-ray and DVD follow digital home media releases by several weeks; and, streaming video providers (Netflix, Amazon, Hulu) produce their own content.
Viewers have many choices of how they can watch a movie these days: in theaters, at home (maybe in a home theater), on PCs, and through mobile devices like phones and tablets. In essence, you can pick your screen of choice for a particular title, and depending on what screen is chosen content can have a different effect.
Beasts of No Nation is a hard movie to watch, on any screen. But Fukunaga does a nice job of balancing the violence with the reality that these are just kids, full of hopes and dreams like most children from any country. On a large screen, one will definitely appreciate the film's cinematic impact that Indiewire called "Visually Spectacular." On a smaller screen, viewers make be more personally affected by the characters and relationships Fukunaga builds from the beginning of the film.
The movie was the winner at the Venice Film Festival for "Best New Talent," as well as Official Selections at both the Telluride and Toronto Film Festivals this year.
You may be able to find Beasts of No Nation playing at a local theater near you, if not, stream it from Netflix in up to Full HD (1080p) any time you want.
Although not rated by the The Motion Picture Association of America, Beasts of No Nation would likely be given an R rating given the amount of violence. Viewer discretion is advised.