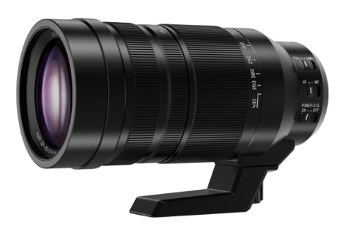 Panasonic has announced their new Post Focus technology will be available for certain LUMIX camera models via a firmware update. The new technology allows users to select an "in-focus" area after the shots have already been taken through the camera's interface. Users can simply point to the area to focus in the viewer, and the new image will be produced as a separate photo.
The function was developed as a "further evolution of 4K Photo technology to prevent out-of-focus errors and offer additional creative freedom."
Panasonic adds, "By combining high-speed, high-precision DFD (Depth From Defocus) auto focus technology and the 4K Photo burst images in 4K resolution are shot at 30 fps while shifting the lens to set focus on approx.501 areas (*TBC)."
The new Post Focus function will be available via a firmware update for LUMIX GX8, LUMIX FZ300 and other announced models in late 2015 and 2016.
At the same time, Panasonic also announced two new cameras: their flagship DSLM LUMIX DMC-FZ300 (FZ300), and new flagship DSLM the DMC-GX8 Digital Single Lens Mirrorless Camera.
In addition, Panasonic also revealed the development of two new lenses: the LEICA DG 100-400mm / F4.0-6.3 telephoto zoom lens and LUMIX G 25 mm/F1.7 single focal length lens.