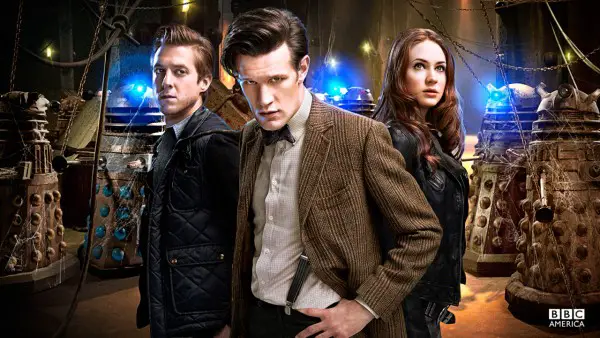 When Disney announced they picked up seasons two, three and four of the BBC series Doctor Who to air on Disney XD, they also planned to make the episodes available on the WATCH Disney XD app for Android and iOS devices. Season 2 episodes are now playing live on WATCH Disney XD and the WATCH Disney XD website. Episode 3, titled "School Reunion," is airing today at 9:00 pm ET, with an encore presentation at 11:30 pm ET.
"This iconic series features the high-quality, high-stakes action and adventure storytelling that our viewers love," said Marc Buhaj, Senior Vice President, Programming and General Manager Disney XD.
Doctor Who was created by Sydney Newman and stars David Tennant, Peter Capaldi, Jenna Coleman, and Matt Smith. Tennant, who stars as The Doctor, is the 10th actor to play Doctor Who in the long-running TV series.
The WATCH Disney XD app can be authenticated with TV service providers including AT&T U-verse, Charter Spectrum, Cox, DirecTV, Dish, Verizon FiOS, Cablevision Optimum, Comcast Xfinity, and other providers.
On traditional television, Disney XD is available in HD on AT&T U-verse (Ch. 1304), DirecTV (Ch. 292), Time Warner Cable (Ch. 265), Verizon FiOS TV (Ch. 781), and many other providers. Check your TV service provider guide.