Apple TV has a few new channel additions we thought you should know about. Earlier this month, both CBS Sports and USA Now were added to the Apple TV lineup, following the addition of the NBC Sports Live Extra channel. While the apps are free to download, both NBC Sports Live Extra and USA Now require authentication through a cable or satellite TV subscription to view content.
We've been keeping our eye on updates to Apple TV, especially in anticipation of a redesigned player that's rumored to include a remote control with touchpad, as well as the possible launch of an over-the-top TV service and open market for software developers.
Of course, one of the most significant updates to Apple TV was the addition of HBO Now, an exclusive deal with the studio/network that offers full HBO programming without a traditional cable TV subscription for $14.99 per month.
Here's more on the newest Apple TV channel additions.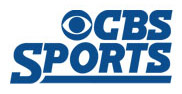 CBS Sports offers free access to exclusive sports coverage of NFL, NBA, MLB, NHL, NCAA football and basketball, and the PGA Tour, as well as Fantasy Baseball Today and Fantasy Football Today analysis. No TV subscription is required.


NBC Live Sports Extra provides live coverage of sporting events from NBC, NBCSN, and the Golf Channel. Sports programming includes Sunday Night Football, the NHL, Premier League soccer, Formula One, NASCAR, IndyCar, the PGA Tour, Notre Dame football, and the Tour de France among other sports. The channel requires authentication from a TV service provider.

USA Now lets viewers watch full episodes of USA Network shows such as Covert Affairs, Dig, Suits, and the new series Mr. Robot premiering in June. The channel requires authentication from a TV service provider.
For more channels, refer to our complete list of Apple TV channels.