Netflix has released their ranking of Internet Service Provider (ISP) speeds for the month of April, 2015. Not much has changed since last month's rankings, with Verizon, Cox, Cablevision, Bright House and Comcast still in the Top 5.
Verizon's FiOS service, for yet another month, is ranked highest with an average speed index of 3.55 Mbps. Cox and Cablevision swapped the 2nd and 3rd positions from last month. This time Cox is at Number 2 with an average of 3.49 Mbps, versus Cablevision's Optimum internet service with a 3.48 Mbps average.
Bright House is in the fourth position with an average of 3.46 Mbps, and Comcast follows at Number 5 with a 3.40 Mbps average.
Charter Communications, Time Warner Cable, Mediacom, Suddenlik, and AT&T U-verse are among the other ISPs in the Top 10. All of those positions stayed the same as last month.
The Netflix index rates Internet Service Providers in terms of providing the best Netflix streaming experience, using picture quality, load times, and network lag in determining the rankings.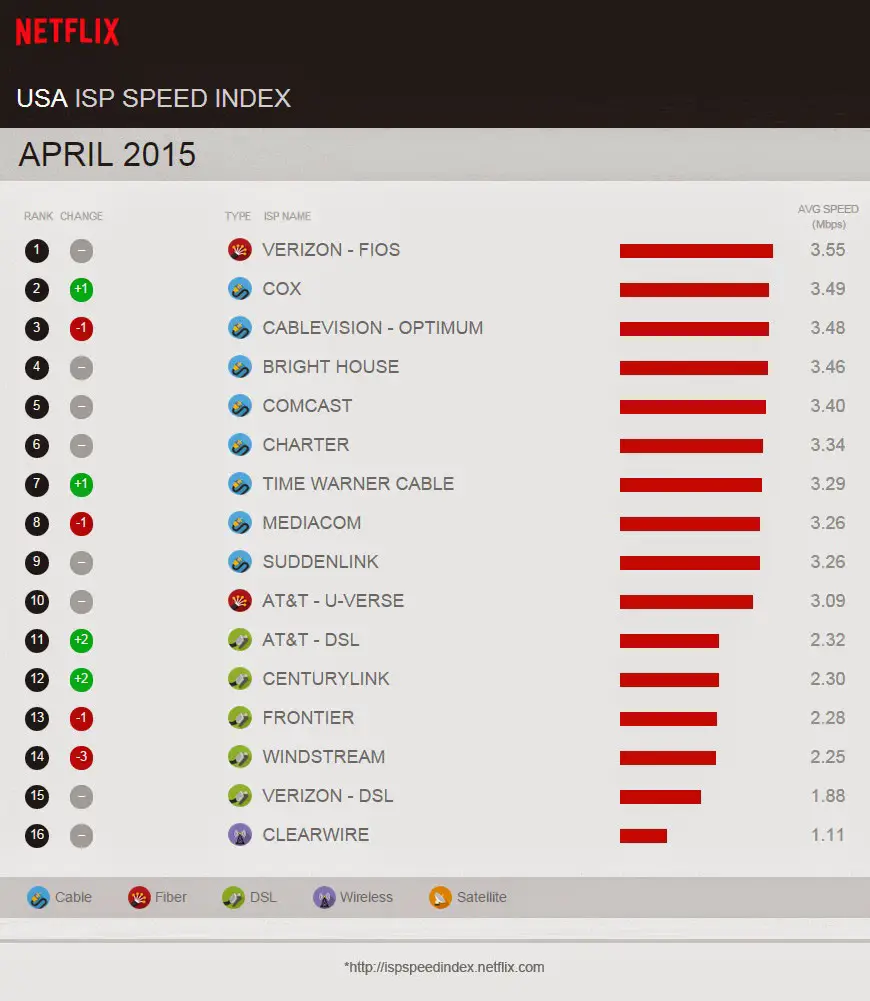 Image courtesy Netflix.