Want to know what's been recently added to Netflix? Every month we give you an overview of some of the most popular new movies and TV shows added. This month, hit films such as Noah, Hot Fuzz, and They Came Together are available to stream in HD. Netflix has also added the incredible Planet Earth series from BBC (narrated by David Attenborough). And, see recently added Netflix Originals including Marvel's Daredevil starring Charlie Cox as Matt Murdock.
Movies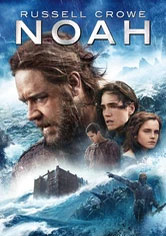 Noah (2014)
In Darren Aronofsky's adaptation of the biblical story, Noah has visions that lead him to voice dire prophesies of an apocalypse and to build an ark to survive.
Director: Darren Aronofsky
Starring: Russell Crowe, Jennifer Connelly
Rating: PG-13
Runtime: 137 Minutes
---
They Came Together (2014)
In this semi-spoof of romantic comedies from Lionsgate, candy company executive Joel falls for Molly, who owns a corner candy store he's tasked with closing.
Director: David Wain
Starring: Paul Rudd, Amy Poehler
Rating: R
83 Minutes.
---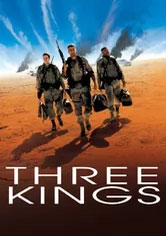 Three Kings (1999)
George Clooney, Mark Wahlberg and Ice Cube star in Warner Bros.' Three Kings. In the film, three American soldiers stationed in Iraq find a map they believe will take them to a huge cache of stolen Kuwaiti gold hidden near their base.
Director: David O. Russell
Starring: George Clooney, Mark Wahlberg, Ice Cube
Rating: R
Time: 114 Minutes
---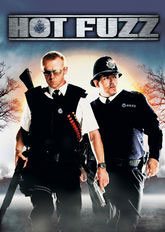 Hot Fuzz (2007)
What's now a cult film from writers Edgar Wright and Simon Pegg, Hot Fuzz is about a top London cop is assigned to investigate a seemingly sleepy town, which suddenly starts to stir with a series of grisly "accidents."
Director: Edgar Wright
Starring: Simon Pegg, Nick Frost
Rating: R
Runtime: 121 Minutes
---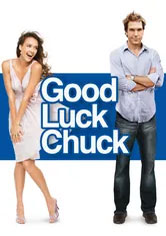 Good Luck Chuck (2007)
Jessica Alba and Dane Cook star in Lionsgate's comedy/romance Good Luck Chuck. In the film, every time Chuck breaks up with a girlfriend she ends up engaged to her next boyfriend. Soon, women are dating Chuck in hopes of meeting Mr. Right.
Director: Mark Helfrich
Starring: Dane Cook, Jessica Alba
Rating: Unrated
Runtime: 99 Minutes
---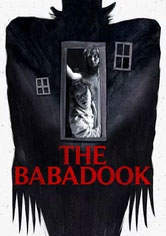 The Babadook (2014)
In this drama/horror film from Australian production company Causeway Films, Sam's frequent tantrums turn sinister when a creepy children's book mysteriously appears in his room, and he asks his mother, "Do you want to die?"
Director: Jennifer Kent
Starring: Essie Davis, Noah Wiseman.
Rating: No Rating
Runtime: 93 Minutes
---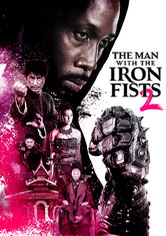 The Man with the Iron Fists 2 (2015)
The sequel to The Man with the Iron Fists (2012) takes place again in feudal China, where a wounded stranger and a reluctant blacksmith join forces to defend a village against powerful warriors, both human and supernatural.
Director: Roel Reiné
Starring: Dustin Nguyen, Cary-Hiroyuki Tagawa
Rating: No Rating
Runtime: 89 Minutes
---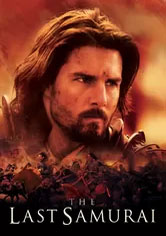 The Last Samurai (2003)
An American hired to instruct the Japanese army in the ways of modern warfare soon learns to respect the samurai that he has been ordered to destroy.
Director: Edward Zwick.
Starring: Tom Cruise and Ken Watanabe.
Rated R.
154 minutes.
---
TV Shows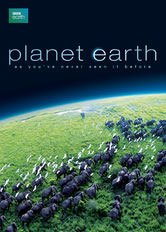 Planet Earth: The Complete Collection (2006)
Previously available on Blu-ray Disc and DVD, this landmark series from BBC transports nature lovers from the Himalayan Mountains to the depths of the ocean and everywhere in between. The series available on Netflix is narrated by David Attenborough, although Sigourney Weaver provided narration for US broadcasts of the series.
Starring: David Attenborough
Rating: NR
---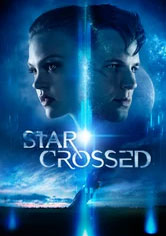 Star Crossed: Season 1 (2014)
The passionate love between an alien boy and a human girl grows more and more dangerous as they face the wrath of their families and communities. The series was broadcast in the US by The CW Television Network.
Creator: Meredith Averill
Starring: Aimee Teegarden, Matt Lanter
Rating: TV-14
---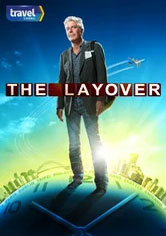 The Layover: Season 1 & 2 (2011-2012)
From Travel Channel and Zero Point Zero Production, chef Anthony Bourdain makes quick stops in American, Asian and European cities as he gets to know the people, their home and their food.
Creator: Travel Channel
Starring: Anthony Bourdain
Rating: TV-PG
---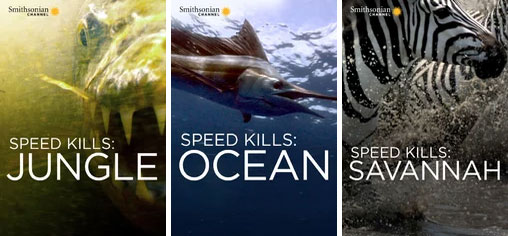 Speed Kills: Jungle, Ocean, Savannah (2012)
In this series from Smithsonian Channel, take a high-speed trek through the jungle and witness some of the world's fastest animals in action, from vipers to spiders to chameleons. Each of the shows: Speed Kills: Jungle, Speed Kills: Ocean, and Speed Kills: Savannah is a separate 47-minute episode.
Director: Graeme Duane
Rating: TV-PG
---
Netflix Originals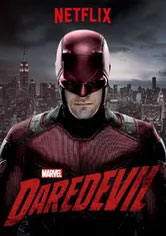 Marvel's Daredevil: Season 1 (2015)
Netflix's new original series Marvel's Daredevil is a collaboration between Netflix, ABC Studios, and Marvel Television. Blinded as a young boy, Matt Murdock fights injustice by day as a lawyer and by night as the Super Hero Daredevil in Hell's Kitchen, New York City.
Creator: Drew Goddard
Starring: Charlie Cox, Deborah Ann Woll
Rating: TV-MA
---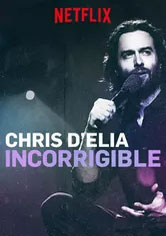 Chris D'Elia: Incorrigible (2015)
Stand-up comedian Chris D'Elia covers everything from how to improve the NFL to why dating is evil and that babies should grow up before they're born.
Starring: Chris D'Elia
Rating: TV-MA
Runtime: 83 Minutes
---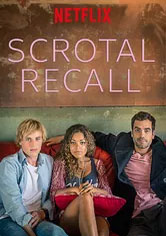 Scrotal Recall: Season 1 (2014)
In his quest for true love, Dylan found chlamydia. Joined by friends Evie and Luke, he relives past encounters as he notifies all his former partners.
Starring: Johnny Flynn, Antonia Thomas
Rating: TV-MA
---