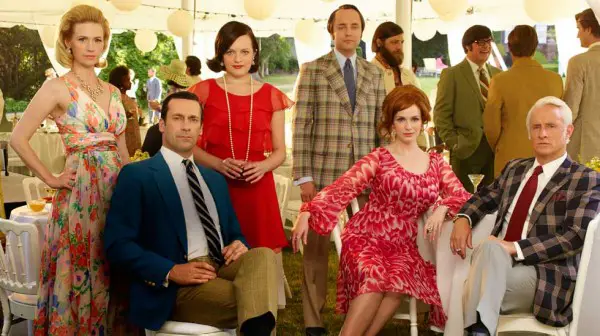 AMC's 4-time Golden Globe-winning series Mad Men returns tonight, April 5th, for what will be the show's final episodes. Seven episodes of the 45-minute drama will air into May to complete Season 7, starting tonight with Episode 8 titled "Severance."
In the new episode, Don Draper tries to track down a friend; Joan Harris struggles to solve a problem with an account; And, Peggy Olson is set up by an unlikely person.
Mad Men was created by Matthew Weiner and stars  Jon Hamm, Elisabeth Moss, John Slattery, January Jones, Vincent Kartheiser, and Christina Hendricks. The show revolves around the lives of a cast of characters who work in the advertising industry in New York City during the 1960s.
The show first premiered on July 19th, 2007, and has since become one of AMC's most recognizable series. The last new episode of Mad Men, titled "Waterloo," aired on May 25, 2014.
Check out the teaser for tonight's return below.