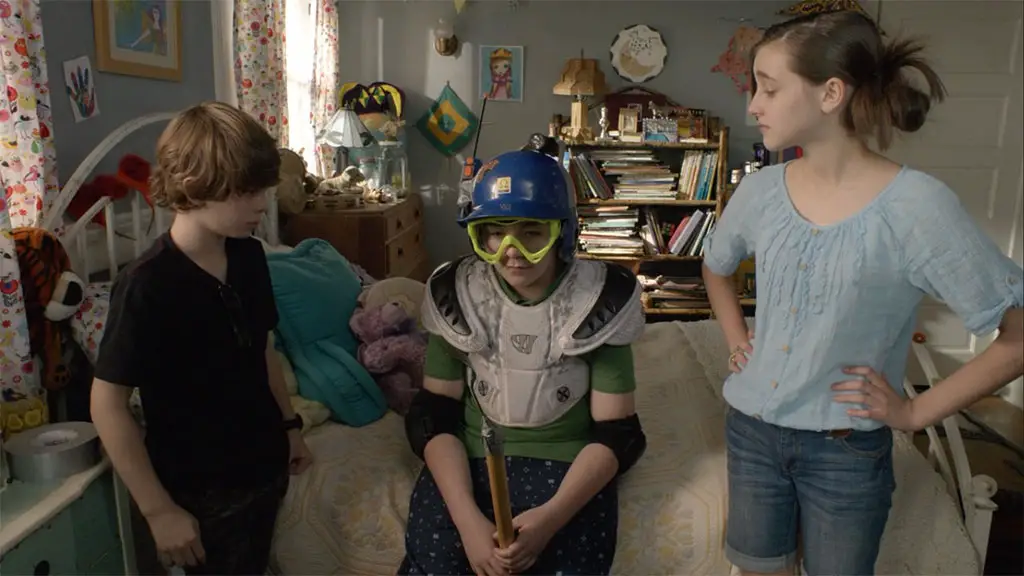 Amazon has launched the first six episodes of the original live-action kids series Gortimer Gibbon's Life on Normal Street on Prime Instant Video. Created for children ages 6 through 11, the series is Amazon's first greenlit project for kids from Amazon Studio's open-door pilot submissions process.
The episodes are available to stream at no charge for Prime members. However,  the first 27-minute pilot episode is available for all Amazon customers to watch. The pilot episode debuted on Amazon's video service last February, and the following the month the show was given the greenlight for production.
Gortimer Gibbon's Life on Normal Street stars Sloane Morgan Siegel (Partners), Ashley Boettcher (Aliens in the Attic), Drew Justice (The Little Rascals Save the Day), and Robyn Lively (Saving Grace, Twin Peaks). The series centers on 13-year old Gortimer and his two best friends, Ranger and Mel who live on Normal Street, a place where they find life is anything but normal.
Amazon Prime Instant Video is available through the free apps for devices that include Fire TV, Roku, Xbox, PlayStation, Wii, Smart TVs and Blu-ray players, Fire tablets and Fire phones, as well as iPad, iPhone, iPod Touch.