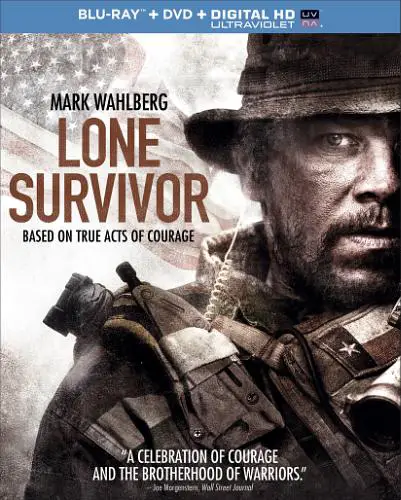 Universal Studios has announced the release date for Lone Survivor starring Mark Wahlberg. The film is based on the best-selling memoir by Marcus Luttrell, revolving around four Navy SEALs who get ambushed while on a covert mission to find an al-Qaeda operative in Afghanistan. The film has made $125m in the US domestic box office since its premiere on January 10, 2014.
Lone Survivor will release first to Digital HD on May 20, preceding the June 3 On Demand, Blu-ray and DVD releases by two weeks. A Blu-ray Combo Pack will hit shelves that contains a DVD and UltraViolet Digital HD copy of the film. A dual layer single-disc DVD edition will also be available on June 3.
Bonus features available on both the Blu-ray and DVD editions of Lone Survivor include the featurettes "Bringing the Story to Light" and "The Fallen Heroes of Operation Red Wings" – giving you interviews with the actors and producers and insight into the real-life heroes who inspired the film. Bonus features exclusive to the Blu-ray include the production featurettes "Will of the Warrior," "Recreating the Firefight," "Learning the Basics," and "The Pashtun Code of Life."
On Blu-ray Disc, Lone Survivor is presented in 1080p resolution at widescreen 2.40:1 aspect ratio. Audio is available in English DTS-HD Master Audio 5.1, DVS2 2.0 and Dolby Digital 2.0. On DVD, the film is formatted in Anamorphic Widescreen 2.40:1 with English Dolby Digital 5.1 and 2.0. Audio is also provided in Spanish on both editions.
Along with Mark Wahlberg, Lone Survivor stars Taylor Kitsch (Savages), Ben Foster (3:10 to Yuma), Emile Hirsch (Into the Wild) and Eric Bana (Star Trek).