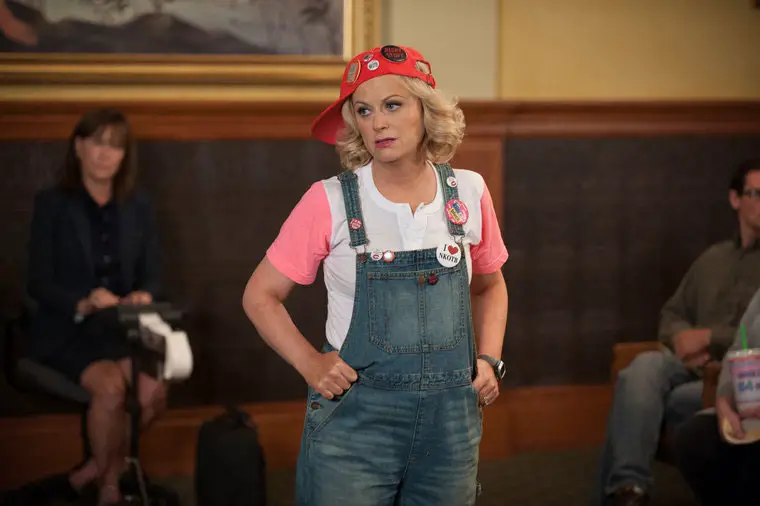 It's that time of year when many broadcast TV shows air their finale episodes. The Neighbors starring Jami Gertz and Lenny Venito will broadcast its season finale this coming Friday, April 11 at 8:30 p.m. on ABC. On Monday, CBS' sitcom Mom starring Anna Faris and Allison Janney will broadcast at 9:30 p.m. on CBS.
Next Thursday, April 17, several broadcast shows will air their final episodes of the season including Community at 8 p.m. on NBC, Scandal at 10 p.m. on ABC, and Parenthood at 10 p.m. on NBC.
NBC's Parks and Recreation, ABC's Last Man Standing, and FOX's The Following will also air season finales this month. Check your local listings for broadcast TV stations, and, make sure you tune into the HD broadcasts of the shows.
Broadcast TV Final Episodes, April 2014
Once Upon a Time in Wonderland – 8pm Thursday, April 3 on ABC
Raising Hope – 9pm Friday, April 4 on FOX
The Neighbors – 8:30pm Friday, April 11 on ABC
Mom – 9:30pm Monday, April 14 on CBS
Community – 8pm Thursday, April 17 on NBC
The Crazy Ones – 9pm Thursday, April 17 on CBS
Scandal – 10pm Thursday, April 17 on ABC
Parenthood – 10pm Thursday, April 17 on NBC
Parks and Recreation – 8pm Thursday, April 24 on NBC
Last Man Standing – 8pm Friday, April 25 on ABC.
The Following – 9pm Monday, April 28 on FOX
Get more television updates in our TV News section. LIKE US on Facebook to never miss a free channel preview.