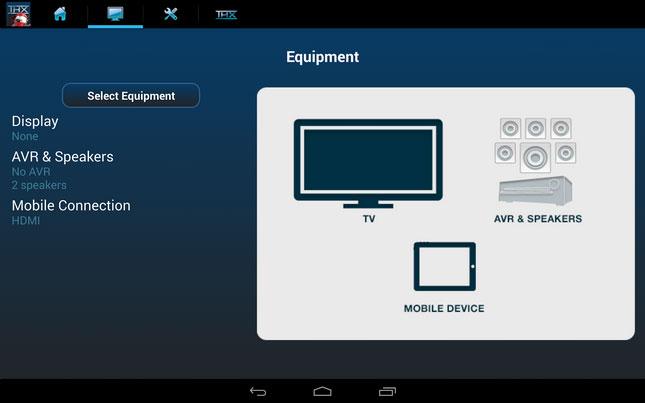 Apple iOS users have already had a chance to try out this freebie from THX Ltd., and now Android users can also download the THX tune-up app to optimize sound and picture on TVs, projectors and speaker systems. The app from George Lucas-founded THX can adjust your set's contrast, brightness and aspect ratio settings once connected via HDMI. The app also utilizes a device's built-in camera to make color and tint adjustments.
And, when connected to an AVR, the app can test phase and connectivity of external speakers systems ranging from 2-channel stereo or 5.1 surround sound.
THX tune-up is currently compatible with HTC One, HTC One Max, HTC One X, HTC One X+, Nexus 4, Nexus 5, Nexus 7-2013, Nexus 10, Samsung Galaxy S4 and Samsung Galaxy Note 3 Android devices. Android version 4.2.2 or later is required.
You can find the app by doing a search for "THX tune-up" at the Google Play Store or Apple iTunes. Specific connections are required to connect your Android device to your home theater equipment, such as a Micro HDMI to HDMI adapter. (Although the iOS version supports AirPlay.) You can check which adapter type you'll need at the THX tune-up FAQ page.
The app is free from January 24 through February 3, 2014. After that, THX tune-up costs $1.99.