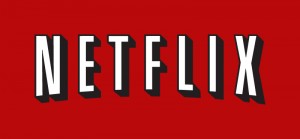 2014 may be the year Netflix makes a large push in Europe, including the countries of France, Germany and Belgium, The Hollywood Reporter wrote this morning. Although there hasn't been an official announcement, sources say Netflix met with officials in France and Germany late in 2013 about expansion into those territories. Other sources indicate local content suppliers have been negotiating distribution rights with Netflix.
Netflix has already launched in Nordic regions of Europe including Sweden, Denmark, Norway and Finland, as well as the U.K., Ireland and the Netherlands. In Europe, the streaming video provider faces competition from Amazon's already established LOVEFiLM service.
Netflix stock rose about 16% yesterday in after-hours and pre-market trading after the company announced more than 2.3 million U.S. customers added in the fourth quarter of 2013. The company reported an increase of $48 million for the quarter, up $8 million from the previous year.
Sources: The Hollywood Reporter, Reuters