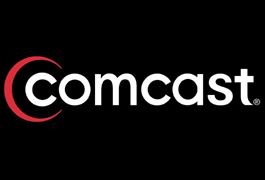 This month Comcast has been offering On Demand titles free-of-charge to Digital Xfinity TV customers to celebrate Native American Heritage Month, including movies, TV specials and music. All the free titles are viewable on TV sets, while select titles are also viewable on multiple platforms PCs and mobile devices via Comcast's Xfinity.com/TV website and Xfinity TV Go apps for Android and iOS.
Xfinity TV customers can also view independent titles the LA Skins Fest and Red Nation Film Festival & Awards Show, including feature documentaries Thunder Being Nation and Urban Rez. (See list of festival titles below.) The free On Demand content will be offered for the rest of November.
"We feel our new partnerships with Red Nation and LA Skins will help deliver significant content to a much broader audience, and we plan to continue to bring customers even more relevant cultural programming in the future," said said Ruben Mendiola, Vice President and General Manager of Multicultural Services, Comcast Cable.
LA Skins Festival: A Return Home(short documentary), The Art of Speed (short documentary), Awakening of the Spirit(short documentary), Crazy Ind'n (short film), Dome of Heaven (documentary feature),Conversion (short documentary), Journeys of the Pacific Northwest (short documentary), Navajo Oral History – Rug Weaver (short documentary), Thunder Being Nation (feature documentary) and Tushka (feature film).
Red Nation Film Festival: American Holocaust: When It's All Over I'll Still Be Indian (short documentary), Cangleska Wakan (documentary feature), In the Footsteps of Yellow Woman (short documentary) and Urban Rez (documentary feature).
Source: Comcast