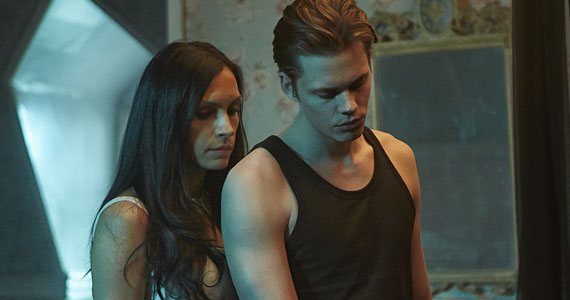 Netflix has announced renewal of the original series Hemlock Grove for a second season starting in 2014. Famke Janssen (X-Men) and Bill Skarsgard (Simon & The Oaks) are among the cast members who will return for Season 2, slated for a total of ten episodes. Charles H. Eglee (The Walking Dead, Dexter, The Shield) will join the show as executive producer.
"The worldwide fan response to 'Hemlock Grove' was phenomenal. Netflix members loved the potent combination of sexy monsters, mystery, and the dark family soap opera that ended with a huge twist," said Executive Producer Eli Roth.
Hemlock Grove is a gothic horror thriller which explores the strange happenings in a small Pennsylvania town. The show focuses on the unlikely friendship between the founding family's young heir, Roman Godfrey, and the relative newcomer and outsider, Peter Rumancek. Each holds a monstrous secret that has been unleashed.
Source: Netflix