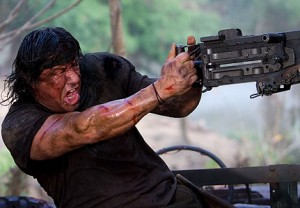 Netflix has signed an agreement with Nu Image/Millennium Films to stream first run theatrical films during the "Pay TV window" — a period during which only premium channels usually broadcast the films. The deal allows 5-10 titles per year to be available to instantly watch on HDTVs, PCs, and mobile devices through Netflix subscriber accounts.
Nu Image/Millennium Films has been the distributer for such films as "The Expendables," "John Rambo," "Brooklyn's Finest," "Righteous Kill," "16 Blocks" and "Black Dahlia."
One of the first films to stream through Netflix under the agreement is the upcoming "Son of No One" — a crime drama starring Channing Tatum, Al Pacino, Katie Holmes, Tracy Morgan, Ray Liotta and Juliette Bincoche.
Another title slated under the deal is "Elephant White" — starring Djimon Hounsou and Kevin Bacon. The 2011 drama follows a contract killer who gets involved with the slave trade in Thailand.
"This is a groundbreaking deal for our new releases and library titles. It will allow us to be more aggressive with theatrical releases and will clearly impact our distribution model. We will be producing more great films for Netflix," said Avi Lerner, co-chairman of Nu Image/Millennium.