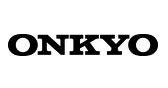 Onkyo's newest Blu-ray Disc player will support streaming of movies and TV shows from Blockbuster On Demand. The Onkyo BD-SP808 will also upscale DVDs. "Combining BLOCKBUSTER On Demand with Onkyo's sophisticated Blu-ray technology, users will discover a convenient way to enhance their in-home movie watching experience," said Bruce Anderson, BLOCKBUSTER On Demand's senior VP and general manager.
Only one online service supported? One would expect a new Blu-ray Disc player to also support Netflix, Amazon Video On Demand, and other internet services besides Blockbuster. One would also question Blockbuster support as a selling point given the company's expected bankruptcy. But let's see what the full specs are for the SP808 before we cast judgement. Onkyo says the model will be shipping soon.
No price point was given for the BD-SP808. Onkyo's BD-SP308 BD player released last month has a list price of $399 but sells for about $250
.
Onkyo just released a firmware update for the BD-SP308 Blu-ray Disc player. You can get instructions for the SP308 update here.