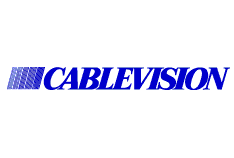 Here are some of the more important stories of the week having to do with high-definition (HD) television, gaming and technology. If there is anything you feel we may have missed please use the comments below to share with other readers.
Amazon HD TV show downloads still on the way?
Everyone seems to be waiting for Amazon to start selling HD television shows but no signs yet of what could be iTunes' biggest competitor. Some folks report seeing the HD options on the Amazon site but the selections have since disappeared. Word on the street is the Amazon HD TV show downloads will run $2.99 compared with iTunes costing $3.99.
Samsung reveals ultra-slim LCDs that use less power
The new LED (light emitting diode) edge-lit models are more energy efficient than bulkier direct-lit LED LCDs. To compare, a new 55-inch ultra-slim LCD panel using edge-lit LEDs will consume approximately 40 percent less than a typical LCD. Full Story
Fallout 3 'The Pitt' gets taken down from Xbox Live
On the day of the big release from Bethesda, "The Pitt" was removed from the Xbox Live server after it was discovered the English download file was corrupted. Good news was they had it back up the next day. However, now some users report issues with game freezes. Read More
DTV preparedness reduced to 3.4% of U.S.
According to Nielsen Media Research, the percentage of U.S. households that are still unprepared for the digital transition is down to 3.4%, or 4.1 million homes. However some stations have already made the switch. With permission from the FCC some 637 stations have gone digital and another 158 are lined up to switch before June 12.
BBB asks Cablevision to revise HD ads
The Better Business Bureau asked cable TV provider Cablevision to discontinue ads claiming the company has the "best HD picture" and "sharpest HD picture and sound" after a challenge from fiber-optic provider Verizon. Full Story