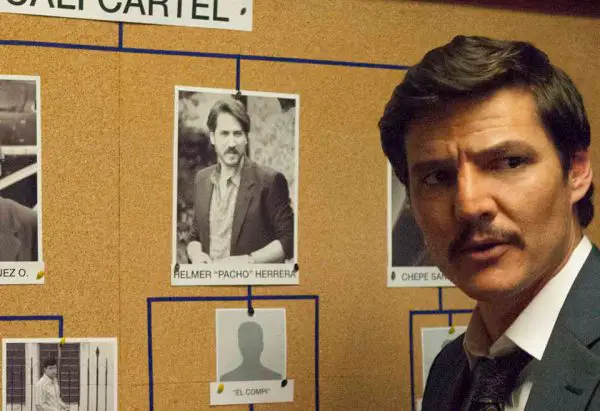 Narcos has been one Netflix Original Series you can always look forward to entertaining, and with a mix of spoken English and Spanish languages, the show captures a multi-national and multi-cultural audience. In Season 3, the DEA puts its focus on a takedown of the Cali Cartel after the long and bloody hunt for Pablo Escobar.
Pedro Pascal, Jorge Monterrosa, and Alberto Ammann star in this drama that was directed in Season 3 by Andrés Baiz and Gabriel Ripstein. The series has been nominated two Golden Globes including "Best Television Series – Drama" and "Best Performance by an Actor in a Television Series – Drama" for Wagner Moura's portrayal of Pable Escobar.
The three seasons of Narcos are available to stream in 4k UHD for Netflix subscribers who pay for the $11.99 per month plan, have a 4k Ultra HD TV, and sufficient internet speed. Learn how to stream 4k and HDR on Netflix and view new titles arriving in September.
https://hd-report.com/2017/06/09/how-to-watch-4k-ultra-hd-movies-tv-shows-on-netflix/