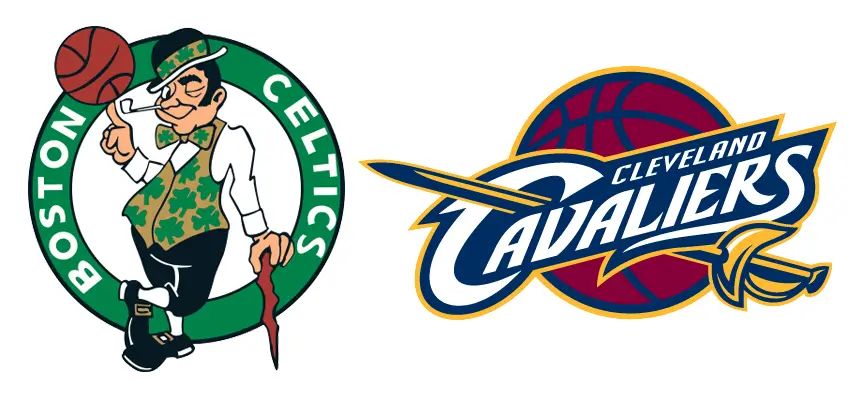 The Celtics pulled out a win against the Washington Wizards to face the No. 2 seed Cleveland Cavaliers on Wednesday, May 17. Now doesn't that seem strange to say; No. 2 seed Cavs.
Game 1 of the Eastern Conference Finals will be in Boston, and the Celtics will need all the help they can get from their home court to face the well-rested NBA Champions Cavaliers. Anybody who knows basketball doesn't give the Celtics much of a chance, but if they are going to steal a game it will have to be Game 1.
We saw it last night when San Antonio led Golden State by as much as 25 points, as the Warriors were slightly out of sorts finding their spacing and rhythm in the first three quarters. But once they did, and Kawhi Leonard left with a foot injury, they came back with a vengeance to grab Game 1 with authority.
The Celtics will have to utilize their momentum to have a chance against Lebron and crew. The starters will have to step up: Isaiah Thomas, Al Horford, Avery Bradley, in addition to a big contribution from bench players like Marcus Smart and Kelly Olynyk if they want even a remote chance to win a game.
NBA Eastern Conference Playoff Schedule
| | | | |
| --- | --- | --- | --- |
| Date | Time | Teams | Network |
| Wednesday, May 17 | 8:30 PM ET | Cleveland @ Boston | TNT |
| Friday, May 19 | 8:30 PM ET | Cleveland @ Boston | TNT |
| Sunday, May 21 | 8:30 PM ET | Boston @ Cleveland | TNT |
| Tuesday, May 23 | 8:30 PM ET | Boston @ Cleveland | TNT |
| Thursday, May 25 | 8:30 PM ET | Cleveland @ Boston | TNT |
| Saturday, May 27 | 8:30 PM ET | Boston @ Cleveland | TNT |
| Monday, May 29 | 8:30 PM ET | Cleveland @ Boston | TNT |