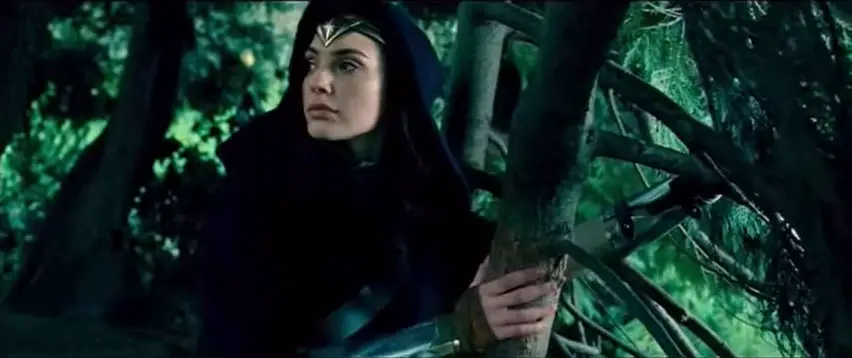 The CW provided a first look at Wonder Woman (2017) yesterday in their special "DC Films Presents: Dawn of the Justice League" — a 22-minute presentation with live action footage, interviews, and history of the character told by DC Comic's Geoff Johns.
Wonder Woman is played by Gal Gadot (Fast & Furious franchise), who will star in the film along with Golden Globe-winner Robin Wright and Star Trek's Chris Pine.
The DC movie is being directed by Patty Jenkins with screeenplay by Jason Fuchs based on the DC Comics character created by William M. Marston.
Check out the 1:20 video clip below.
You can also see the new Wonder Woman played by Gadot make her first appearance at the end of this Batman v Superman: Dawn of Justice trailer.
Or, check out the full 22-minute special from cwtv.com.