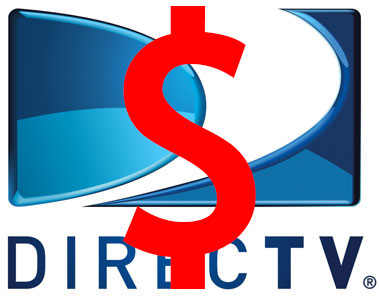 What many DirecTV subscribers may not know is that starting on January 28th, 2016 the price of TV service from the satellite provider will be increasing. Depending on what package customers subscribe to, the price may go up from $1 to $9 per month.
For example, DirecTV's popular Choice service package will go up $4 per month, while the Premiere service package will increase by $8 per month.
Spanish-language packages will also be increasing, starting with Más Latino going up by just $1, while Lo Máximo will see a $9 per month rate hike.
Who is not affected in the rate increase? Customers who subscribe to the Family – English Base Package will not see an increase, and neither will Select Choice customers.
All customers will be subject subject to a .50 cent "TV Fee," and, Regional Sports Networks (RSN) subscriptions will increase up to $1.97 depending on zip code.
Customers who are on a promotional rate, however, will not be affected as long at the promotion period extends.
DirecTV says the rate increases are necessary because of the higher costs of programming.
You can get a full detail of the price hikes on DirecTV's website.
Source: DirecTV via TVPredictions