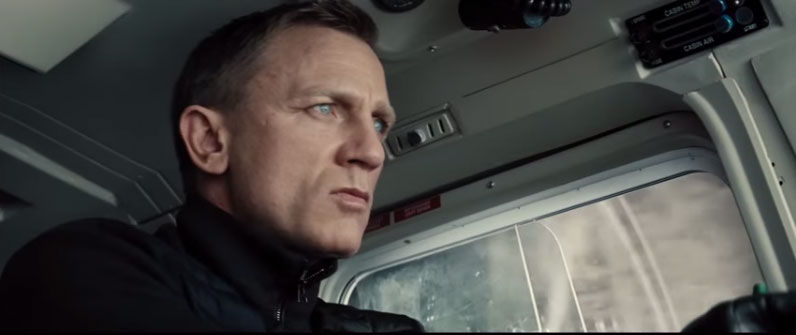 "Is this really what you want, living in the shadows…hunting, being hunted, always alone?"
Sony Pictures Entertainment has released a new trailer for the upcoming James Bond film SPECTRE starring Daniel Craig. In the film, Bond is sent on a rogue mission to Mexico and Rome where he uncovers the crime organization known as SPECTRE.
In the two-minute, thirty-second trailer from MGM and Columbia Pictures we get a look at the widow Lucia Sciarra (played by Monica Bellucci), Moneypenny (Naomie Harris) Centre for National Security Max Denbigh (Andrew Scott), M (Ralph Fiennes), and and Q (Ben Whishaw).
There's also some footage of new Bond girl Madeleine Swann (Léa Seydoux), the daughter of assassin and Bond nemesis Mr White (Jesper Christensen).
SPECTRE will be released in the UK on October 26, and in the US on November 6, 2015.