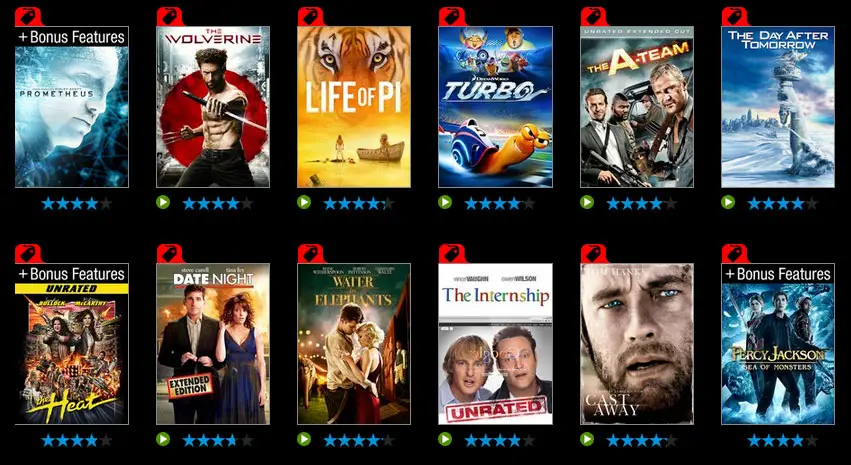 While you can dig through the buy/sell digital copy movie communities on Google Plus and Facebook, sometimes it's just easier to purchase a digital copy direct from the source. Walmart's Vudu, a digital movie and TV show service, has quite a few red tag digital titles right now, and they're not just bargain studio flops.
On Vudu you can get Life of Pie, Prometheus, Taken & Taken 2, The Internship (Unrated), and The Wolverine for $5.99 each in HDX format (Vudu's highest quality video at 1080p). They've also got 12 Years a Slave, Cast Away, Percy Jackson Sea of Monsters, and The Secret Life of Walter Mitty for the same price. Some digital titles also include bonus features. Jump over to Vudu to see the dozen or so red tag titles.
Google Play also has some good deals on digital movies if you look deep enough. Right now they've got Earth to Echo for $2.99 HD. While that price is a unique offer, other titles such as Free Willy,  Dolphin Tale, and Cowboys & Aliens are available for $7.99 in HD.
Keep in mind these prices are to own, not just rent, so you can watch the movies an unlimited number of times.