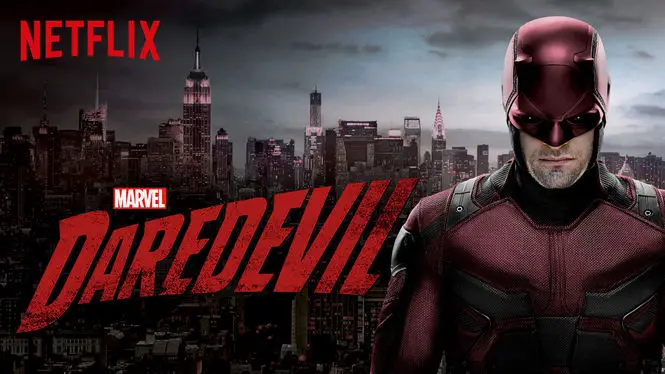 Netflix's new original series Marvel's Daredevil has been renewed for a second season, the company announced yesterday. The renewal comes just a week-and-a-half after the entire first season was launched on Friday, April 10th. The series is a collaboration between Netflix, ABC Studios, and Marvel Television.
In Marvel's Daredevil, Charlie Cox stars as public defender/vigilante Matt Murdoc. Deborah Ann Woll (True Blood), Vincent D'Onofrio (Law & Order: Criminal Intent), and Rosario Dawson (Sin City) also star in the series. For the second season, showrunners Doug Petrie (Buffy the Vampire Slayer) and Marco Ramirez (Sons of Anarchy) will take over for Steven DeKnight.
Other Marvel-owned series slated for future exclusive release on Netflix include "A.K.A. Jessica Jones," "Luke Cage" and "Iron Fist," as well as "The Defenders" miniseries.
Want to know what other original series are available on Netflix? Simply do a search for "netflix" on the Netflix Web site to view all original titles.